Minecraft: Trails and Tales Update arrives next month
Cherry news for your Friday afternoon.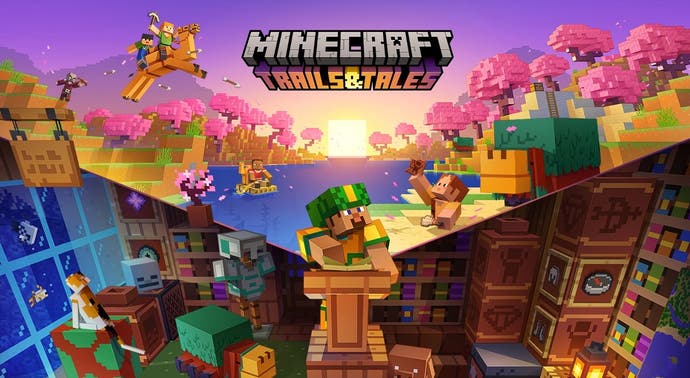 Minecraft's long-awaited Trails and Tales Update will launch for all platforms on Wednesday, 7th June.
This is the update which adds bamboo and cherry trees, the latter of which can be found in a new, rare Overworld biome: The Cherry Grove.
Two new mobs are also joining Minecraft in this update, including camels (large enough to seat two players at once) and Sniffers.
As voted for by the community, Sniffers are Minecraft mobs you will need to bring back to life using the game's equally long-awaited archeology mechanic. Using a new brush tool, you'll be able to clear away suspicious sand spots to find dormant Sniffer eggs and pottery shards to combine into... pots.
Other additions include hanging signs, chiseled bookshelves, and stylish armour customisation.
Last month, Warner Bros. announced a new release date for its long-awaited Minecraft movie: 4th April 2025. Jared Hess has been named as the Minecraft film's director - he previously helmed Jack Black vehicle Nacho Libre and cult comedy Napoleon Dynamite.