Minecraft revenue totals $80 million since launch
While registered users pass the 25 million mark.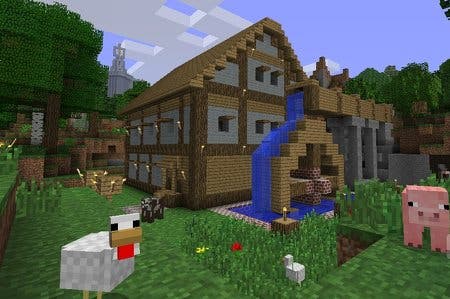 Indie phenomenon Minecraft has raked in $80 million in revenue since launch, according to a Financial Times report.
As detailed in financial filings from developer Mojang, its revenues for the 15 months since the game's October 2010 release now total 540m Swedish krona - around $80.8 million. Earnings before interest, taxation, depreciation and amortisation sit at $13.5m.
That's not far behind fellow Scandinavians and Angry Birds developer Rovio, which reported revenues of $100m last year.
Meanwhile, Minecraft's official site shows that the game has now racked up 25 million registered users, of which 5,366,849 have bought the full game. 64,830 registered in the last 24 hours alone.
Earlier this month, creator Markus 'Notch' Persson spoke to Eurogamer about how the game's success has changed his life and what his future plans are.
Next up or for Mojang is the launch of the Xbox Live Arcade version on 9th May.