Mighty No. 9 confirmed for PS4 and Xbox One
UPDATE: Kickstarter concludes at $3.8m. 3DS and Vita versions confirmed.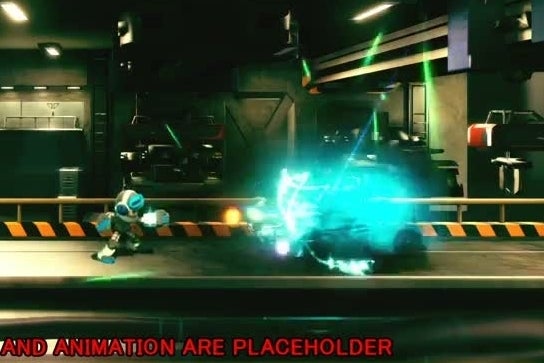 UPDATE# 2: The Mighty No. 9 Kickstarter has ended with a total of $3,841,001.
Not bad considering it was initially only looking for $900K. In the time since then it hit every one of its stretch goals. Well, technically it fell short of its $4 million Online Battle Race mode, but the Kickstarter has it scratched off its stretch goal list, so ostensibly some Paypal funds made up the difference.
The campaign had 67,226 backers when it concluded.
UPDATE: The Mighty No. 9 Kickstarter has hit its $3.5 million stretch goal to come to Vita and 3DS.
It's also slated for release on PS4, Xbox One, PS3, Xbox 360, Wii U, PC, Mac and Linux upon its April 2015 release.
The Kickstarter is currently residing at $3,530,834 with a scant six hours to go.
Original Story: Mighty No. 9 is coming to next-gen consoles.
The spiritual successor to Mega Man hit its next-gen stretch goal last night, securing PlayStation 4 and Xbox One versions of the game.
Meanwhile, as the Kickstarter drive nears its final hours, a "very early, very rough" demo of the game running in Unreal Engine 3 was released.
Keiji Inafune's Comcept qualified the footage, saying the game will not necessarily end up looking like what was shown. "This is a completely rough test only, made in literally one week, using all placeholder assets and animation," the company said.
If the crowdfunding effort reaches a whopping $3.5 million, Vita and Nintendo 3DS versions will be made. At the time of publication, $3,326,906 had been raised with 16 hours to go.