Microsoft stealth-releases new PC racing game Miami Street
And it's nothing like Forza.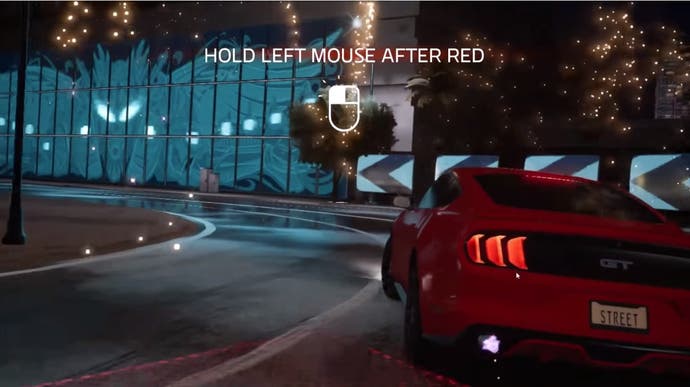 Here's an odd one: Microsoft Studios has released a new racing game for PC - but it's nothing like Forza.
Miami Street is a free-to-download racing game that presents a cinematic view of the racing, with quick-time events for things like taking on corners. It looks like this:
The game is the work of Brighton-based developer Electric Square, which is the sister studio to Studio Gobo (new content for For Honor, Disney Infinity). It soft-launched on the Microsoft Store this week, which means it's not available in all territories.
To accelerate, you hold down the left mouse button, space bar or anywhere on touchscreens. To brake, release. The car automatically steers through turns, but you have to time your brake and hit the gas at the perfect time to get ahead. There's a boost, too.
The idea is Miami Street can be played on any Windows 10 PC device, and clearly it's aimed at a broad audience. There's an energy regeneration mechanic (energy regenerates by one every four minutes, or you can spend gold to refill), and a car repair system. Each time you use one of your cars, it takes one point of wear. Each car needs to be repaired after taking three points of wear via a repair kit. Miami Street is single-player, with Xbox Live achievements and cloud saves.
With a new Forza Horizon game waiting in the wings, Miami Street's existence and release comes as something of a surprise. I can't see an official announcement from Microsoft anywhere, nor a note to press. Perhaps after the soft launch, Microsoft will be ready to make some noise about its new racer.