Microsoft reportedly plans Xbox Game Pass Ultimate subscription
UPDATE: Now official, due "later this year".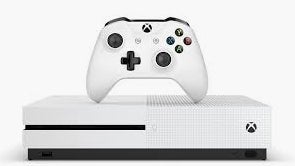 UPDATE 16/4/19: As part of its latest Inside Xbox showcase, Microsoft officially unveiled its combination Xbox Live Gold and Xbox Game Pass service - known as Xbox Game Pass Ultimate - confirming several reports that were swirling around earlier this month.
Xbox Game Pass Ultimate, as you'd reasonably expect, includes all the benefits of both services and will cost £10.99/$14.99 USD a month. That makes it slightly less than the £13.98 you'd pay for one month if you subscribed to Xbox Live Gold and Xbox Game Pass individually.
Xbox Game Pass Ultimate will launch "later this year", but Microsoft says it will be inviting a limited number of Xbox Insider members to test the service ahead of its eventual release.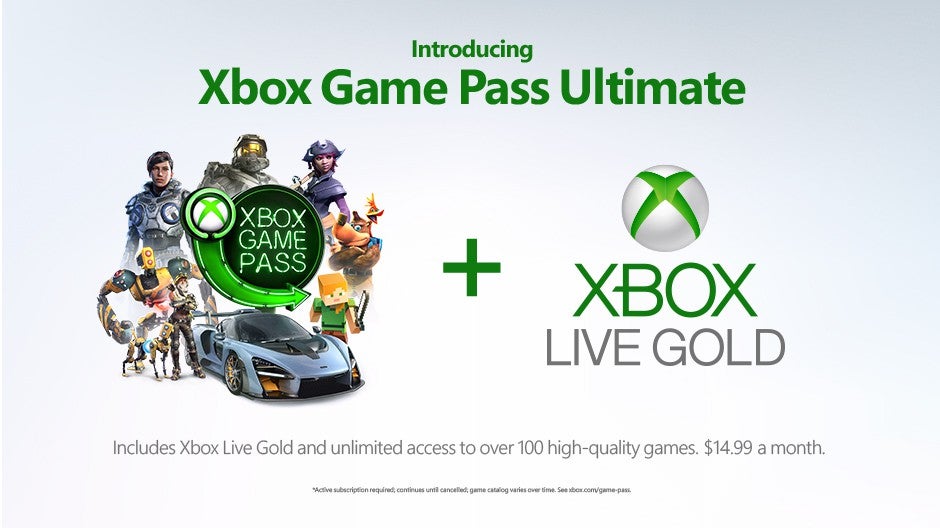 ---
ORIGINAL STORY 6/4/19: Microsoft reportedly plans to launch Xbox Game Pass Ultimate - just in time for the release of the disc-less Xbox One.
According to Twitter user @h0x0d and The Verge, Xbox Game Pass Ultimate combines Xbox Live Gold and Xbox Game Pass into a single monthly charge. In the US this will reportedly cost $14.99 a month - around £11.50. It amounts to a saving of around $5 a month.
You need an Xbox Live Gold subscription to play Xbox games online, of course. Xbox Game Pass is a Netflix-style subscription that gives you access to a library of titles.
The plan, The Verge said, is to announce the new subscription at the same time as the new disc-less Xbox One S All-Digital edition later in April. Such a move makes a lot of sense for prospective Xbox One S All-Digital edition owners, who will of course rely on downloads to play games.
Earlier this week, Microsoft said it would, from May, increase the price of Xbox Live Gold subscriptions in the UK.
According to emails sent to Xbox Live Gold members, 8th May will see a 12-month subscription raise from £39.99 to £49.99, while monthly subscriptions will increase from £5.99 to £6.99.
Three-month subscriptions are also getting a price hike, from £14.99 from £17.99, but a six-month membership will stay the same at £29.99.
Meanwhile, the Xbox One S All-Digital Edition will reportedly arrive in all current Xbox markets on 7th May, with three of Microsoft's biggest games already pre-loaded: Minecraft, Forza Horizon 3 (yes 3, not 4) and Sea of Thieves.