Microsoft held talks to buy Bungie - report
UPDATE: Bungie responds.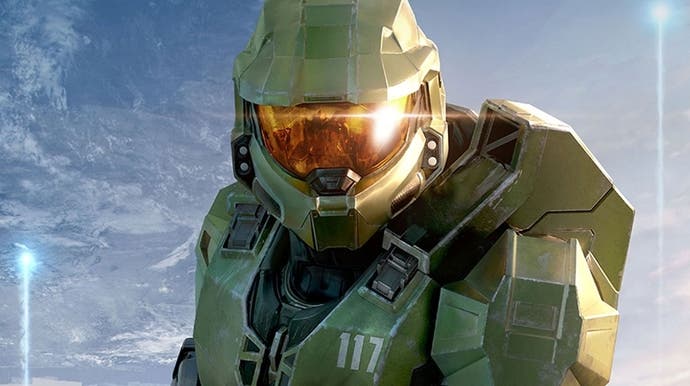 UPDATE 4.50pm UK: Bungie has attempted to douse reports it has discussed acquisition with Microsoft.
Replying on Twitter to internet tipster Nibel, Bungie boss Pete Parsons said it was "false" that Microsoft had been in talks to acquire Bungie multiple times and that each time the talks had fallen through due to Bungie's price.
It's a broad-handed denial to a very specific tweet, which summed up information discussed on the GamesBeat podcast. But it also seems to be Bungie's response to this story - I received a link to this tweet via a Bungie spokesperson this afternoon in place of an official comment.
As below, Eurogamer sources have stated Bungie and Microsoft discussed acquisition. I've asked Bungie whether it has any further comment on this.
---
ORIGINAL STORY 2.50pm UK: Microsoft and Bungie have held acquisition talks, according to a new report which Eurogamer's own sources can corroborate.
The Destiny and former Halo developer has been fully independent since it departed its previous publishing deal with Activision last year.
Speaking on the GamesBeat podcast, Venturebeat's Jeff Grubb said he had heard Microsoft and Bungie had been in discussions - although the two companies had not been able to agree on a sale price.
I've independently heard these talks have taken place, driven on Bungie's side by a desire to raise new funds for the studio, its projects and staff.
The veteran studio recently committed to a new three-year development plan for Destiny 2, while quietly incubating ideas for its future - something previously boosted by a $100m injection from Chinese publisher NetEase.
But Bungie does not come cheap - something Activision found out over its own partnership with the Destiny maker, and one of the reasons that publisher was eventually happy to walk away. I understand Microsoft has not yet been able to agree on its asking price.
Of course, any potential acquisition by Microsoft would mark a homecoming for Bungie. Before Destiny, Bungie was renowned for its work on the Halo series, which quickly became Xbox's flagship franchise, and which has faced mixed fortunes since.
Microsoft originally bought Bungie back in 2000, while it was midway through development of Halo: Combat Evolved for the original Xbox. Four sequels followed, though the two companies had already split by the time 2009's Halo 3: ODST released. 2010's Halo: Reach marked Bungie's swansong for the franchise it helped create, and the beginning of a four year release hiatus for the studio, before the first Destiny was released in 2014.
This November, Destiny 2 will kick off its fourth year, a little later than planned, with the arrival of new expansion Beyond Light on current and next-gen consoles. Since its departure from Activision, Bungie has dropped its previous arrangement where parts of each new Destiny game and expansion were released on PlayStation platforms first - a long-time bugbear for Xbox owners.
Then, in July this year, Bungie and Microsoft announced the forthcoming Beyond Light would launch straight onto Xbox Game Pass, marking a new cosying up of the two companies. Destiny 2 and its current expansions Forsaken and Shadowkeep are also now available via Microsoft's subscription service.
I've contacted Microsoft and Bungie for comment.