Bungie says it will have new non-Destiny franchises "within the marketplace" by 2025
"We have a pretty specific path".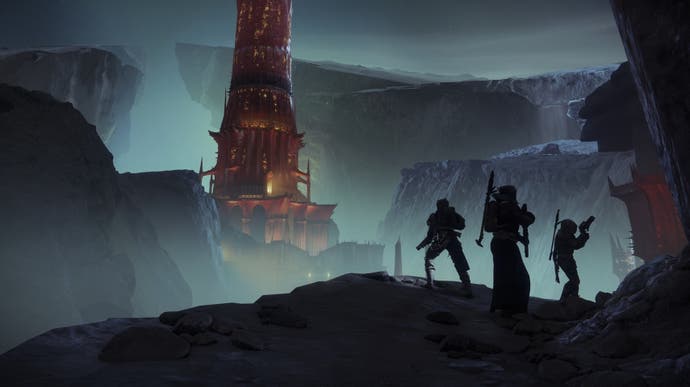 On the eve of Destiny 2's re-launch as a partly free-to-play game, Bungie has revealed that plans are now in place for the release of at least one non-Destiny title by 2025.
Bungie first confirmed it was working on new experiences outside of Destiny last year, when Chinese publisher NetEase announced it had invested over $100 million USD in the studio. At the time, Bungie said the investment would help it "explore new directions", while NetEase revealed the studio would "begin the creation of new worlds" as part of the deal.
Although there's been limited news regarding Bungie's future non-Destiny endeavours since then, the studio has now opened up a little about its ambitions as an independent developer, following its split with Activision earlier this year.
In conversation with IGN, Bungie CEO Pete Parsons revealed the studio was aiming to be "one of the world's best entertainment companies", a goal that would see it become a multi-franchise developer by 2025. "We have a pretty specific path," explained Parsons, "to make sure we transform Destiny and that we have other franchises within the marketplace [by then]."
As for what its new title might be, Parsons only offered hints about the studio's preferred direction. "I think the long-term vision of Bungie would be, we have worlds like Destiny that are great places to go and build friendships in," he said, "And we begin to introduce new worlds that people care a lot about".
Before all that, of course, there's much work to be done in order to transform Destiny 2 into "the thing we think Destiny needs to become" - what Bungie calls a "single evolving world" game. The first step on that journey begins tomorrow when Destiny 2's free-to-play component goes live on Steam, PS4, and Xbox One, alongside its new paid expansion, Shadowkeep.