Microsoft creative director dismisses "drama" around always-online consoles
UPDATE: Microsoft apologises for Orth's tweets, but offers no statement regarding always-online hardware.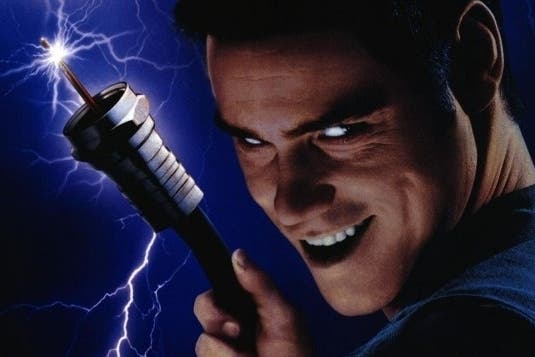 Update: Microsoft has responded to Orth's tweets with the following statement/apology (via Major Nelson):
"We apologise for the inappropriate comments made by an employee on Twitter yesterday. This person is not a spokesperson for Microsoft, and his personal views do not reflect the customer centric approach we take to our products or how we would communicate directly with our loyal consumers. We are very sorry if this offended anyone, however we have not made any announcements about our product roadmap, and have no further comment on this matter."
Original story: A creative director at Microsoft Studios has expressed his frustration at the "drama" surrounding the idea of always-online consoles.
Microsoft's Adam Orth explained that "every device is now 'always on'". "That's the world we live in," he added, followed by the hashtag "#dealwithit".
Orth made the remarks on his personal Twitter account last night. But the feed was made private following an exchange with senior BioWare designer Manveer Heir.
"Did you learn nothing from Diablo 3 or SimCity?" Heir asked him. "You know some people's internet goes out, right? Deal with it is a sh***y reason."
"Electricity goes out too," Orth replied.
"You've lived in LA, San Francisco, Seattle... very connected places. Try living in Janesville, WI or Blackburg, VA," Heir countered.
"Why on earth would I live there?" Orth concluded.

A veteran of the industry, Orth joined Microsoft in February 2012 to head an as-yet unannounced project.
He has previous experience of big budget console games from having worked at LucasArts (Star Wars: Force Unleashed 2), Sony (God of War 3) and EA (various Medal of Honors). That would suggest he's working on another decent-sized console game for Microsoft. The fact his project is still under-wraps suggests it will be for the next Xbox, a device which has been rumoured to be always-online.
Both Microsoft and Sony are known to have researched ways to block second-hand games via always-online technology. Previous reports have suggested that Microsoft's new console will require an internet connection to function and that, once installed, games will be run from a hard drive.
"Sometimes the electricity goes out. I will not purchase a vacuum cleaner. The mobile reception in the area I live in is spotty and unreliable. I will not buy a mobile phone," Orth concluded, parodying the always-online naysayers. "These people should definitely get with the times and get the internet. It's awesome."
Orth's words have whipped up a storm of criticism on Reddit, and he has subsequently apologised for "offending non-cities".
Said Heir later: "[He's] getting a lot of flak, some unfairly."