Microsoft aims to bring Xbox Live to iOS, Android - rumour
Wants to create a "modern framework" that's "scalable across various platforms."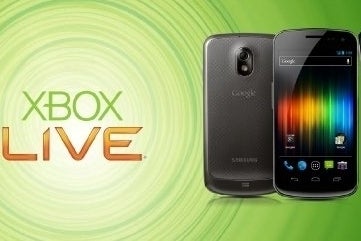 Microsoft could be bringing Xbox Live to iOS and Android devices, if a since-deleted job listing on the company's career site is to be believed.

According to The Verge, the no longer available listing said, "We will create a modern framework that is open-source, lightweight, extensible and scalable across various platforms including Windows Store, Windows Phone, iOS, and Android." Furthermore, The Verge noted that its "sources familiar with Microsoft" confirmed that the company is working to extend Xbox Live functionality to iOS and Android titles.
When pressed for comment, a Microsoft spokesperson told Eurogamer that the company is "always looking for talented people to innovate now and in the future. We don't have any further comment on this or any other job posting."
It's unclear if this means Microsoft wants to bring full games to iOS and Android devices, or if it simply wants to bring its digital storefront to these mobiles platforms or perhaps make companion apps to tie into already existing software. For example, users can currently use iOS and Android devices to access SmartGlass features which are compatible with Xbox 360 and Xbox One games like Dead Rising 3. It'll be interesting to see just how much Microsoft wants to carry over to its competitors' hardware, and this could be a major step in Microsoft's recent initiative to recruit indie developers that typically work in the mobile space.