MGS: Ground Zeroes can be completed in under two hours
UPDATE: Kojima responds, says "clear time" doesn't indicate "play time."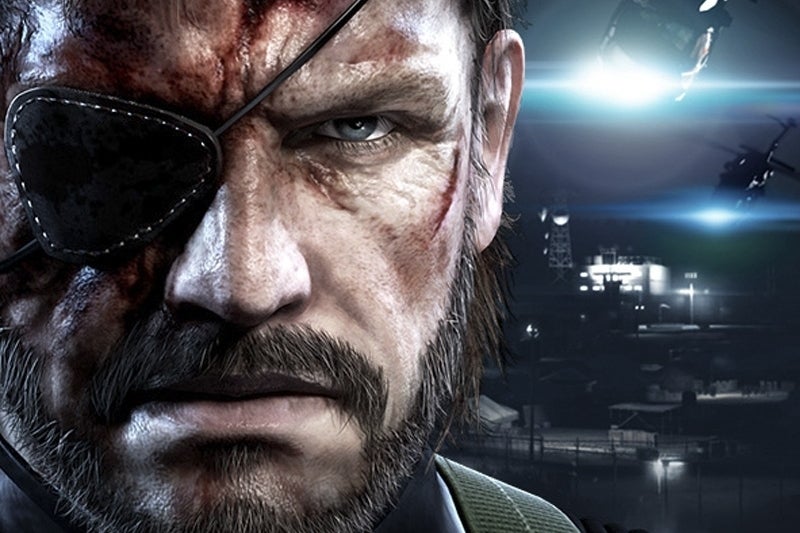 UPDATE 06/02/2014 2.20AM: Metal Gear Solid creator Hideo Kojima has responded to GameInformer's report that Metal Gear Solid: Ground Zeroes is less than two hours long. The enigmatic developer took to Twitter to explain that Ground Zeroes' non-linear design means it contains a lot more depth than its more structured forebears and simply making a beeline for the credits is missing much of what makes Ground Zeroes special.
"Metal Gear Solid 5: Ground Zeroes includes the main mission alongside five Side Ops," the developer said. "All missions include elements such as 'Trial Records,' where players can compete against each other online. This is not a linear game like the past. GZ offers freedom of approach & play style, which we hope players will enjoy over and over again without boring [them]."
"I believe people will be satisfied with the 'Play Time' of GZ and will not stress the 'Clear Time,' which is a standard for linear games."
ORIGINAL STORY 04/02/2014: Metal Gear Solid: Ground Zeroes' campaign can be breezed through in less than two hours.
That's what GameInformer is reporting anyway (via Kotaku). Its latest issue contains a hands-on look at Kojima Productions upcoming prologue for Metal Gear Solid 5: The Phantom Pain, where it stated, "Judged just by the core story mission, Ground Zeroes is short. We completed it in just less than two hours."
It's worth noting that this didn't include side-quests or console-exclusive content like the body snatchers-based Raiden mission on Microsoft consoles or the "Deja Vu" mission with pixelated PSOne Snake on Sony platforms.
We've seen this sort of bite-sized prelude before with Dead Rising 2: Case Zero, but that only cost £3.40 / €4.80 / $4.9), whereas Ground Zeroes is priced at £19.99 on PS3 and Xbox 360 while its PS4 and Xbox One brethren are £29.99. There will also be a retail release on PS3 and Xbox 360 for £29.99.
Eurogamer has reached out to Konami to see if this playtime is aberrant and to get an estimate on how long it might take to do everything in Ground Zeroes. We'll update if we hear anything.
Metal Gear Solid: Ground Zeroes is out in the UK on 20th March and in North America on 18th March.