Metro goes open-world in Metro Exodus
UPDATE: Coming to PS4, Xbox One and Windows 10.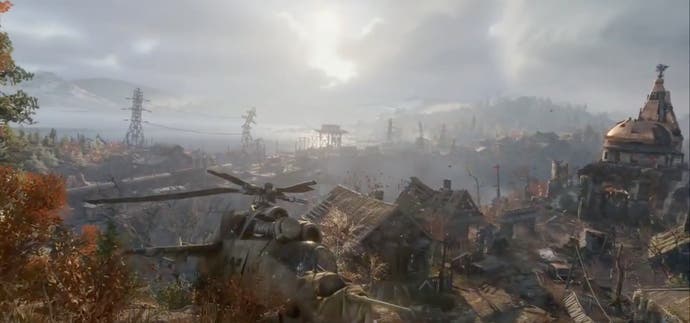 UPDATE 11/06/2017 11.47pm: Metro Exodus is also coming to PS4. It's due on all platforms in 2018.
ORIGINAL STORY 11/06/2017 10.28pm: Metro 2033 and Metro: Last Light developer 4A Games has revealed the third entry in its Russian post-apocalyptic series. It's called Metro Exodus and it's a proper open-world game.
Revealed at Microsoft's E3 2017 press briefing, Metro Exodus is confirmed for Xbox One and Windows 10.
Watch on YouTube
The reveal trailer, above, is rendered in-engine, but it's unclear if it's actual gameplay. Even if it's a proof of concept, it still gives us a good idea of what this sequel will play like.
It's got skulking around labyrinths and fighting giant mutant moles and bears, as one expects from a Metro title, but it also has a giant explorable surface and working trains you can hitch a ride on. That's new!