Metal Gear Solid: The Legacy Collection spotted
UPDATE: Confirmed for America in June as a PS3-exclusive. No word on Europe.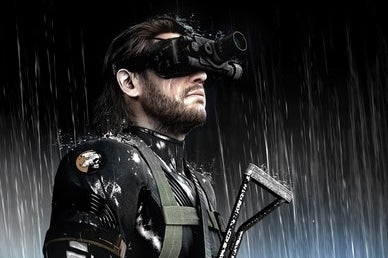 Update: Konami has finally lifted its lid on the rumoured Metal Gear Solid: The Legacy Collection, which will be heading to North and South America in June as a PS3-exclusive.
No price or European release has been announced, but if worst comes to worst, the PS3 is region-free, so importing should work as a last resort for diehard fans.
The MGS: Legacy Collection celebrates the series' 25th anniversay with Metal Gear Solid, the HD versions of MGS2, 3, and Peace Walker, the Trophy Edition of MGS4, and the Metal Gear Solid: VR Missions. Oh, and the MSX versions of Metal Gear and Metal Gear 2 are snuck in there as well as extra content in MGS3. Additionally, the anthology will bundle in a couple of digital graphic novels by Ashley Wood.
Original story: A listing for something named the Metal Gear Solid: The Legacy Collection has been found on the Korean ratings board.
What appears to be a new compilation of Metal Gear Solid games was rated by the service yesterday, an eagle-eyed NeoGAF user spotted.
The listing sheds light on a mysterious piece of product artwork that was snapped by Mr. Metal Gear himself, Hideo Kojima, and shown on his Twitter feed. The image bears various versions of series protagonist Snake - enough to suggest the game might contain Metal Gears 1, 2, 3, 4 and Peace Walker.
Konami could not comment on the matter when approached by Eurogamer.
There's no suggestion yet of a European release - and it would feel a little odd so soon after the highly-praised Metal Gear Solid HD Edition.
But with Metal Gear Solid 5: The Phantom Pain on the horizon it's natural to eventually expect another look back at the franchise's origins.