Metal Gear Solid HD Collection on Vita doesn't include Peace Walker
Does have Metal Gear 1 and 2, though.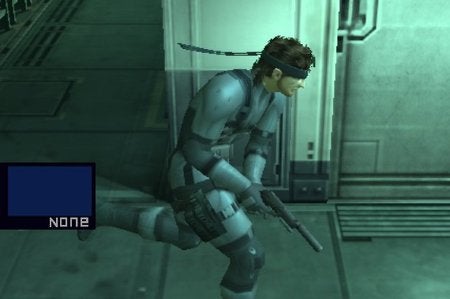 The Vita version of Metal Gear Solid HD Collection does not include Peace Walker, Konami has confirmed to Eurogamer.
As was pointed out to us, the game was announced as such - Peace Walker was never intended to be included in the HD package.
But that hasn't prevented some gamers from expressing their disappointment at the news. The home console version, already out, does include the up-rezzed port of the PlayStation Portable game. It may be the case that file size limits for Vita games, which, as dictated by Sony, must be available to download as well as buy in shops, prevented Peace Walker's inclusion.
Konami did confirm, however, that the HD Collection includes Metal Gear 1 and Metal Gear 2, released on the Japan only MSX2 console in the early eighties and re-released as a component of the 2005 PlayStation 2 game Metal Gear Solid 3: Subsistence.
That brings the collection to a total of four games: Metal Gear, Metal Gear 2, Metal Gear Solid 2 and Metal Gear Solid 3. The HD Collection is out in Europe in the summer.