McGee pitching gory Red Riding Hood
Looking for publisher at GDC.
Slightly bonkers game designer American McGee appears to be working on a gory reinvention of Little Red Riding Hood.
According to annotations on two striking pieces of art, he'll be pitching the idea to publishers at the Game Developers Conference in San Francisco next week.
"Something Ken Wong and I have been working on for years - a concept built on Little Red Riding Hood," wrote McGee on his flickr page.
"...A game concept I'll be pitching at this year's GDC. If we're lucky an interested publisher will help us move it into production," he added.
The illustrations, created by artists at McGee's Spicy Horse studio, depict an axe-wielding "Red" that hacks into snarling wolves.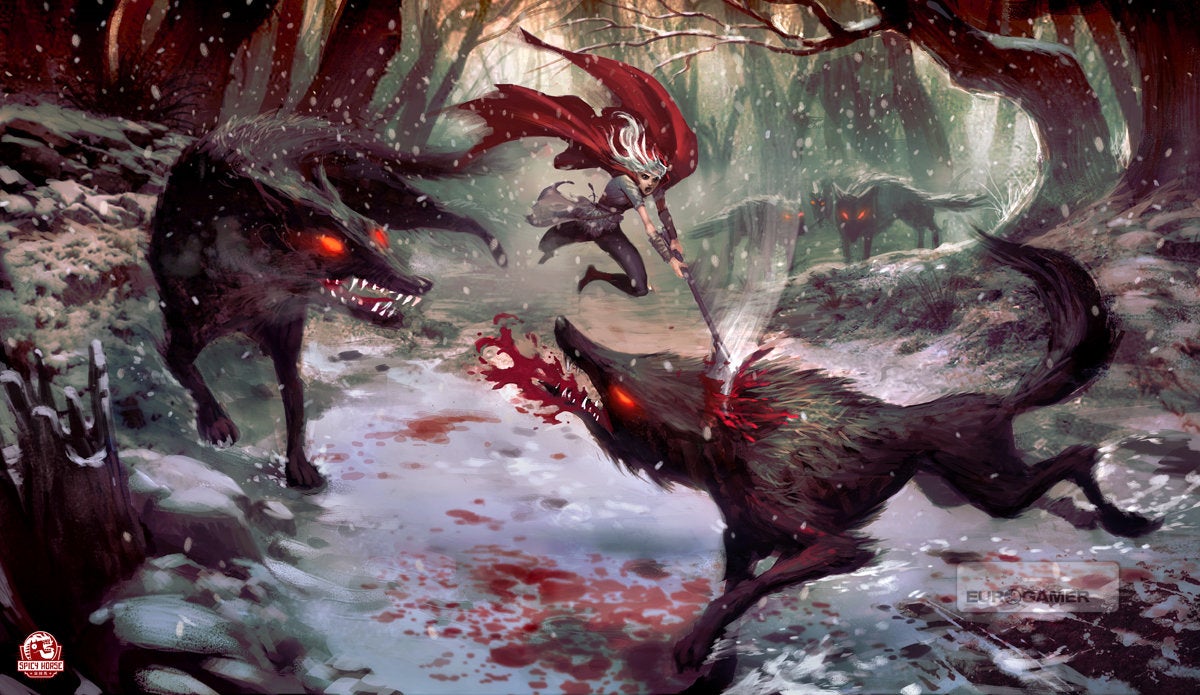 McGee is currently hard at work on a follow-up to Alice, the PC game from 2000 that made Lewis Carroll's famous story one of nightmares. Return of Alice will be released on PC, PS3 and Xbox 360 next year.