Mass Effect Andromeda - Kadara: Healing Kadara's Heart, Kadara Monoliths, Kadara Vault and glyph locations and solutions
How to enter and explore the Remnant Vault on Kadara.
Mass Effect Andromeda's Kadara Vault is a very effective way to raise the planet's viability, so you should pay the dungeon a visit as soon as you can if you hope to make the surface habitable.
Before you can access it, however, you'll need to handle the Kadara Monoliths and their glyph locations and puzzles first, which we'll explain in detail here.
If you're after help, consult our Remnant Decryption puzzles page or our overall Mass Effect Andromeda walkthrough and guide.
Kadara Vault
Once on the vault's lower level, activate the emergency power console, and then activate the smaller terminals - the force field surrounding each will eat away at your shields, and while that doesn't matter much in this room you will come across them again later
Inside the next room, jump across the gap via the columns to the left, interact with the terminal to lower the columns ahead, and cross to the far side.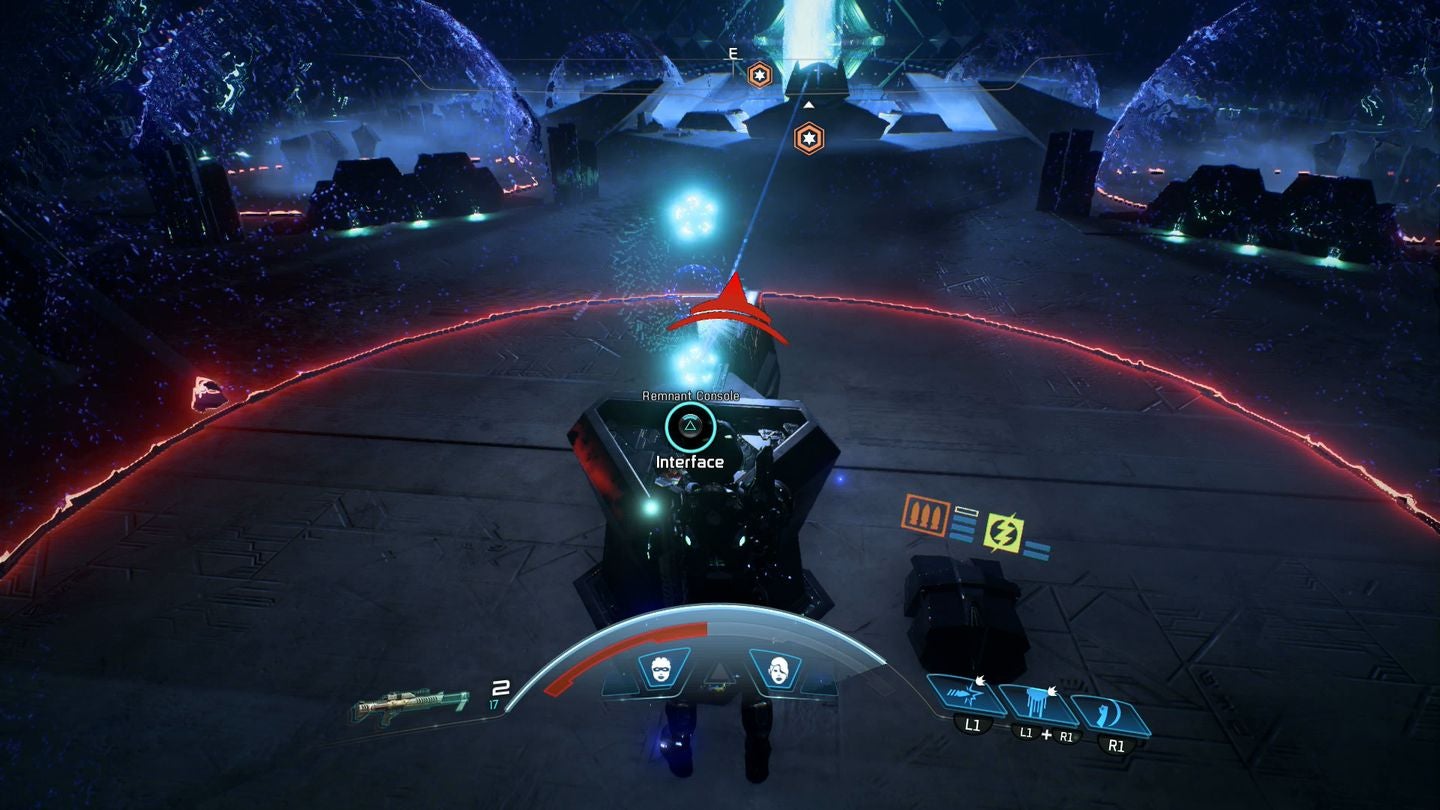 Activate the next terminal to open the main door - to start the purification process you'll need to first activate the smaller consoles around the room whilst dealing with a horde of Remnant. There are more of those shield eating force fields protecting each terminal, so get in and out as quick as you can.
As soon as the purification process begins activate the terminal just outside the door and then make your way to the right.
Deal with (or ignore) the Remnant on the platform and interact with the terminal at the far end to move another set of columns. Use them to jump across the hazard and onto the large lower platform.
Jump onto the last set of columns, then jump towards the ramp - use a boost at the apex of your ascent and you should land safely at the top. Head through the door and use the terminal to close it behind you.