Mass Effect 3: where's the cheapest price?
Relaying the UK's best deals.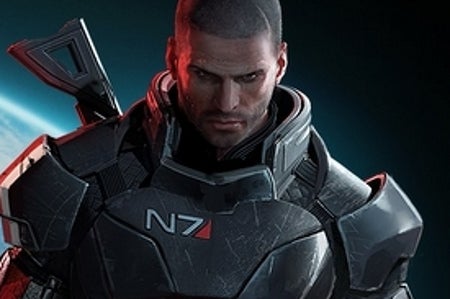 The cheapest place to buy Mass Effect 3 in the UK is at supermarket megashop Asda. You will be able to pick up a PlayStation 3 or Xbox 360 version there for £37.97.
"Selected" Asda and Tesco stores will have the game on their shelves from midnight, should you fancy a late night trip.
PC copies are harder to find, although HMV has them in limited numbers. Expect to pay £32.99.
Morrisons won't release its bricks and mortar shop pricing until tomorrow morning, while Tesco says it is keeping schtum until the clock strikes midnight tonight.
Online, Tesco is offering a handy £5 discount voucher for purchases over £35. When used, Tesco's £37.90 base price comes down to a tasty £32.90. Use the code: EX5OFF.
Asda also has a £5 pre-order voucher, but valid only until midnight Thursday night. Use this code: GPO52402. It brings Mass Effect 3's price down from £37.97 to £32.97, just 7p more expensive than Tesco.
Otherwise, SimplyGames is cheapest for PS3 copies (£36.85), CoolShop is best for Xbox 360 (£36.97) and the PC version comes cheapest at Tesco: just £27.91.
In store, Asda expects to sell "thousands of copies in the first 24 hours", a situation no doubt helped by GAME and Gamestation's ongoing stock issues. In case you've been hibernating until Mass Effect 3's release day - neither will stock the game.
A number of shops that aren't GAME are bundling in the N7 Warfare Pack - this gives you two extra guns and a suit of armour. Or, shop at GameStop and you'll get some real-life N7 dog tags to wear.
All prices were correct at the time of writing, but these things can quickly change. If you spot something new or worth telling others about, let us know in the comments. We'll be updating the article throughout the day.
Bricks and mortar shops
Asda - £37.97 (PS3, Xbox 360)
HMV - £39.99 (PS3, Xbox 360), £32.99 (PC)
Sainsbury's - £39.99
Tesco - £TBC
Morrisons - £TBC
Game/Gamestation - Not stocking
Online - PS3 and Xbox 360 versions
SimplyGames - £36.85 (PS3), £38.85 (Xbox 360)
CoolShop - £37.49 (PS3), £36.97 (Xbox 360)
Zavvi - £37.85 (With N7 Warfare Pack)
TheHut - £37.85 (With N7 Warfare Pack)
Blockbuster - £37.85 (With N7 Warfare Pack)
Tesco - £37.90 (£32.90 with £5 off voucher)
Amazon - £37.90 (With N7 Warfare Pack)
GameStop - £37.97 (With N7 dog tags)
Asda - £37.97 (£32.97 until midnight with £5 off voucher)
Sainsbury's - £37.99 (With N7 Warfare Pack)
HMV - £37.99
Shopto - £38.86 (With N7 Warfare Pack)
Play.com - £38.99 (With N7 Warfare Pack)
Gameseek - £39.97
Base - £39.99
Gamestation - Not stocking
GAME - Not stocking
Online - PC version
Tesco - £27.91
Amazon - £27.91 (With N7 Warfare Pack)
TheHut - £27.95 (With N7 Warfare Pack)
Zavvi - £27.95 (With N7 Warfare Pack)
CoolShop - £27.97
Sainsbury's - £27.99 (With N7 Warfare Pack)
Asda - £29.97 (£24.97 until midnight with £5 off voucher)
Blockbuster - £29.99 (With N7 Warfare Pack)
SimplyGames - £31.85
Gameseek - £32.97
Shopto - £34.85 (With N7 Warfare Pack)
Play.com - £34.99 (With N7 Warfare Pack)
Base - £34.99
GameStop - £37.97 (With N7 dog tags)
Gamestation - Not stocking
GAME - Not stocking