Mass Effect 3 Resurgence DLC lands next week
Free multiplayer expansion adds new maps, playable characters.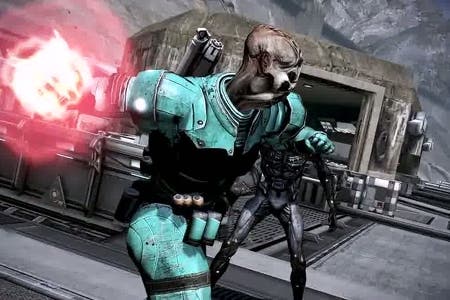 Mass Effect 3's multiplayer modes get beefed up next week with the release of the Resurgence DLC, EA has announced.
The pack adds two extra maps (Firebase Condor and Firebase Hydra), new unlockable weapons and a handful of additional playable characters, including Asari Justicar, Batarian, Geth, and Krogan Battlemaster.
It'll be available from 10th April on Origin and Xbox Live, and a day later on PlayStation Network.
See the trailer below for a better idea of what to expect.
It's not the only Mass Effect 3 DLC currently in the works. As announced earlier this week, developer BioWare is also putting together the Extended Cut expansion that promises to flesh out the game's controversial ending.