Mass Effect 3 headed to Wii U
Third-party support headed up by BioWare's RPG.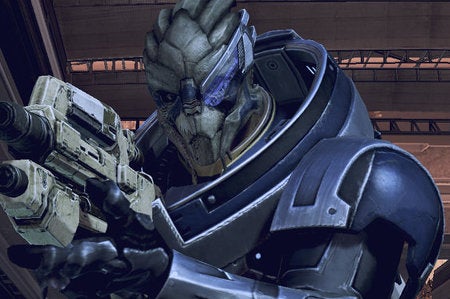 Mass Effect 3 has been confirmed for Nintendo's yet-to-be-released Wii U console, and it heads up an impressive third-party line-up.
Unfortunately its presence was limited to a third-party sizzle reel that highlighted the catalogue of games coming to the Wii U, and they were a familiar bunch. The previously disclosed Tekken game was disclosed as Tekken Tag Tournament 2, and it was joined by Darksiders 2, Trine 2, Alien: Colonial Marines, Ninja Gaiden 3: Razor's Edge and Tank! Tank! Tank!, a new game from Namco Bandai.
Mass Effect 3 has since been confirmed as a launch release for the Wii U when it emerges later this year.