Mass Effect 3: Earth DLC Xbox 360 release date
Leaked multiplayer add-on confirmed.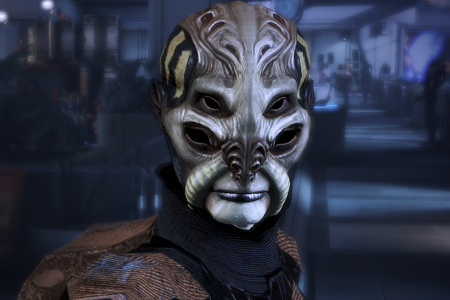 Mass Effect 3 multiplayer expansion pack Earth has been confirmed for release next week on Xbox Live.
Earth, the game's third multiplayer DLC, will be available to download for free on 17th July. PC and PlayStation 3 dates have yet to be announced.
The news comes from Microsoft community man Larry "Major Nelson" Hryb. Developer BioWare has yet to formally announce the content.
A product listing for Earth first popped up last month, promising three new maps and six new player classes.
"Mass Effect 3: Earth: The fighting is fiercest when it's your home at stake!" the description read. "Mass Effect 3: Earth adds mods, gear, and new maps for Rio, Vancouver, and London. It features three new weapons: Piranha assault shotgun, Acolyte pistol and Typhoon light machine gun. Six new human N7 classes are also available: Destroyer, Paladin, Demolisher, Slayer, Shadow and Fury!"
BioWare will likely announce the content in more detail at the company's Mass Effect 3 panel at San Diego Comic-Con on Saturday.
The developer has hinted that the game's first single-player DLC will also likely be revealed then, too. Another leak last month pointed to the unrevealed add-on featuring a Reaper named Leviathan.