Mass Effect 3 DLC included with new art book
"Character boosters" and new weapon offered.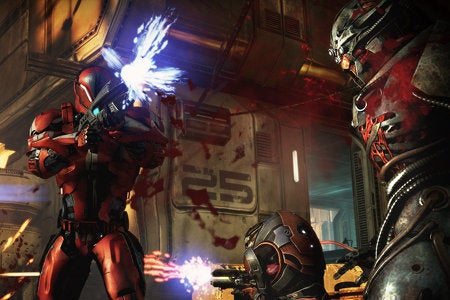 Another day, another report of obscurely packaged Mass Effect 3 DLC.
Following news earlier this week that EA is giving away exclusive DLC with Mass Effect action figures, today we learn it's also handing out in-game content to anyone who shells out for a forthcoming hardback art book.
According to a Dark Horse blog post, all those who pre-order The Art of Mass Effect Universe (priced at $26.91) through Barnes & Noble before 20th February will receive a download code for "character boosters" and a new weapon called the Collector Assault Rifle.
For reasons unexplained, the retailer notes that the voucher will only work for PC and Xbox 360 versions of the impending BioWare action RPG sequel.
We're seeking word on whether gamers outside of the US will be able to access the content.