Mass Effect 3 demo coming next month
Play through BioWare sequel's opening sequence.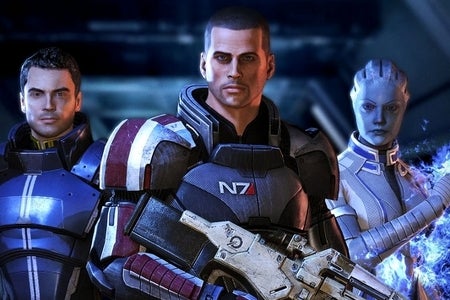 A demo for forthcoming action RPG sequel Mass Effect 3 launches on PC, PlayStation Network and Xbox Live on 14th February, developer BioWare has announced.
The taster lets you play through the Reaper's initial assault on Earth - a sequence which kicks off the game.
It will also showcase the title's new multiplayer mode. Those who've activated an online pass for Battlefield 3 get early access to that portion of the demo, with general population allowed in from 17th February.
"We are excited to be able to give gamers an expansive demo that will put them right on the front lines of this all-out galactic war," commented executive producer Casey Hudson.
"The entire scale of the game is bigger than anything we've ever done. With its intense action, deep customisation and raw emotional power, Mass Effect 3 will deliver a spectacular action RPG experience to fans of the series and newcomers alike."
The full game arrives in stores on 6th March.