Marvelous is bringing outlandish mech fighter Daemon x Machina to Switch
Coming next year.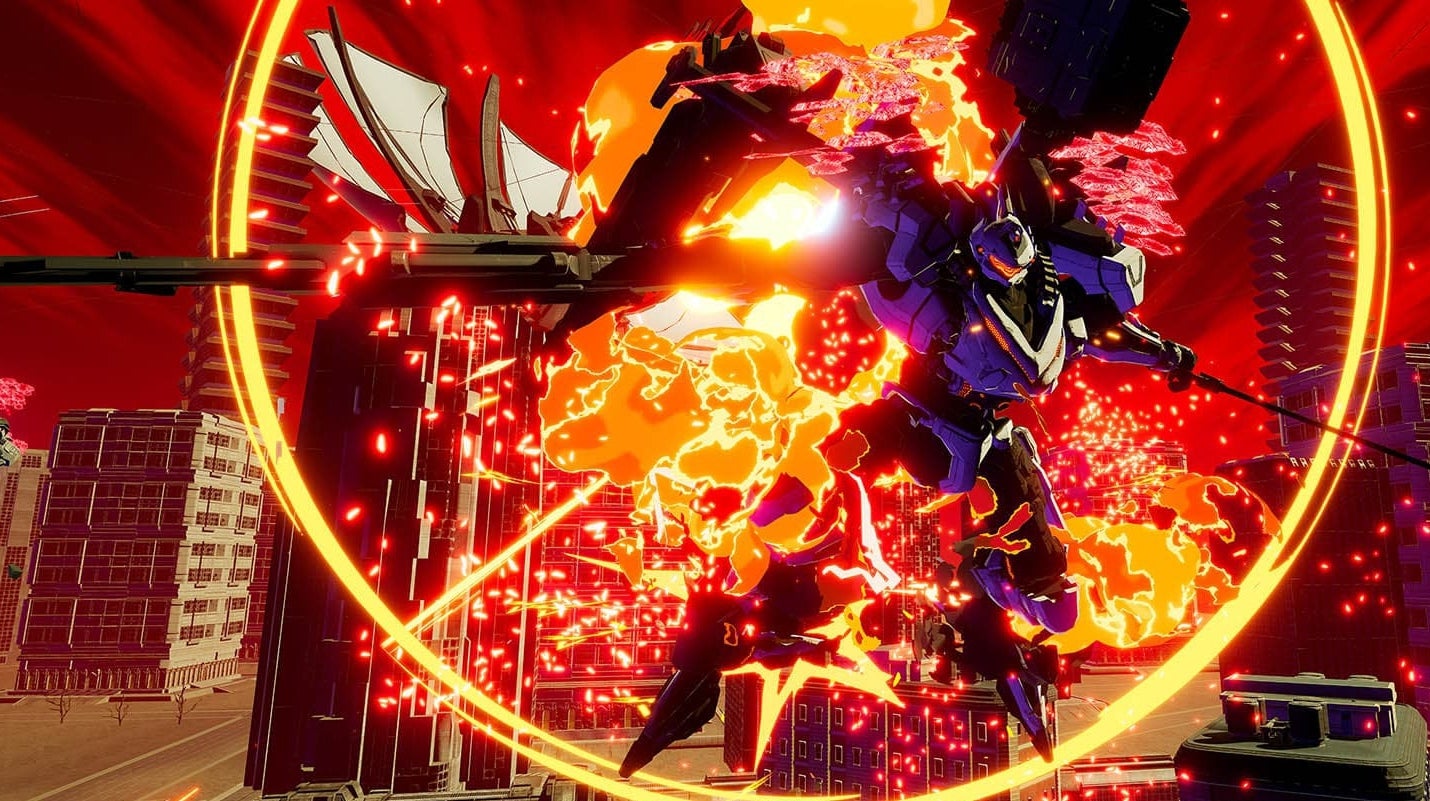 Marvelous Games has unveiled Daemon x Machina, an over-the-top mech fighter coming to Switch in 2019.
Looking like a cross between Metal Gear Rising and No More Heroes, Daemon x Machina's announcement trailer wastes no time in piling on the outlandish action set-pieces. There are ground battles, air battles, little mechs, big mechs, and even bigger mechs with swords - not to mention an endless onslaught of explosions, all set to a furious metal soundtrack. It's certainly an attention grabber.
"Take your Arsenal, a fully customizable powered suit, out for an array of missions to surmount the enemy at all costs," offers Nintendo by way of explanation, "Choose and equip your Arsenal with a multitude of weapons, obtain more from downed enemy Arsenals, and swap them on the fly to suit your strategy in the face of ever-changing threats."
Daemon x Machina comes from Armored Core producer Kenichiro Tsukuda, and includes character designs by Yusuke Kozaki, who previously worked on Fire Emblem Awakening and Fates. Mech concept designs, meanwhile, have been created by Shōji Kawamori - who provided concepts for Armored Core and the Super Dimension Fortress Macross series.