Marvel Ultimate Alliance games snapped out of digital existence
The hardest choices require the strongest will.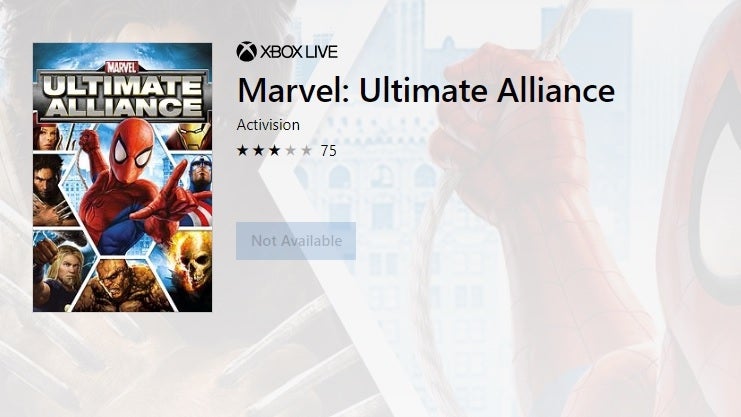 The Marvel Ultimate Alliance games have been delisted.
As predicted on ResetEra, both games are now unavailable to buy from Steam, the PlayStation Store and the Xbox Game Store.
On 26th July 2016, Marvel Ultimate Alliance 1 and 2 were re-released on PC, PlayStation 4 and Xbox One. Two years later to the day, both games were snapped out of digital existence, no doubt due to the expiration of licenses.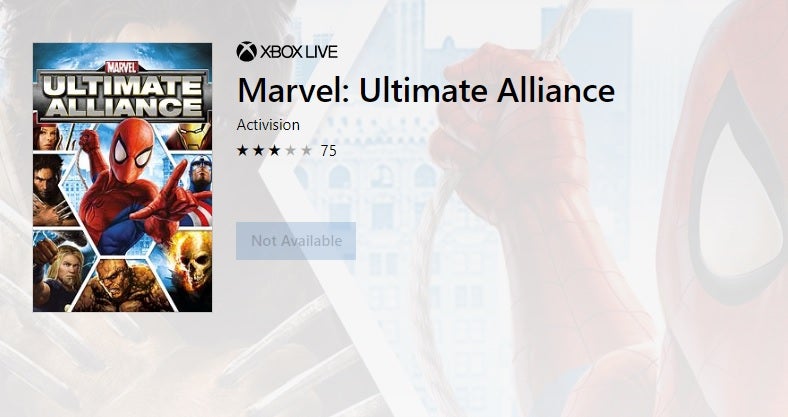 This isn't the first time Activision's pulled its licensed games from download stores. Deadpool suffered the same fate - twice - and Platinum's Turtles game was delisted just a year after it launched.
Ultimate Alliance 1 is one of my favourite Marvel video games, so it's a shame you can't buy it in download form any more. Hey-ho. To eBay!