Platinum's Turtles game delisted from Steam, PSN and Xbox
Rest in pizza.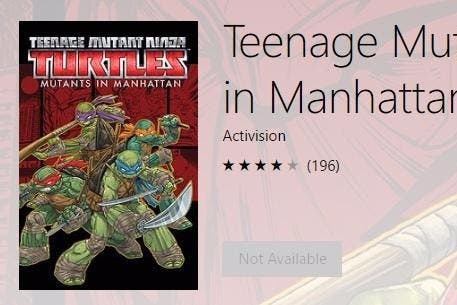 Activision has removed Platinum's Turtles game from Steam, PlayStation Network and the Xbox Games Store.

Teenage Mutant Ninja Turtles: Mutants in Manhattan, developed by action game specialist Platinum and published by Activision, went on sale under a year ago, in May 2016.
And so the delisting comes as some surprise for a game that's been available to download for just under eight months.
It appears Activision's on something of a licensed game purge. People have noticed The Amazing Spider-Man and its sequel have been removed from digital stores, too.
While these games have been snuffed out of existence online, you can always pick up a physical copy. Turtles is going for around £20 on Amazon, for example.