Man builds stunning life-size papercraft models of Mass Effect's EDI, Jack
Try this at home.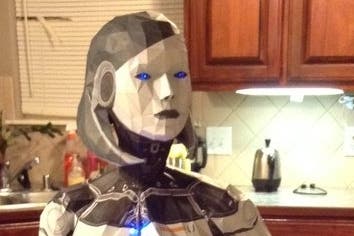 A talented papercraft artist has constructed life-size models of Mass Effect characters EDI and Jack.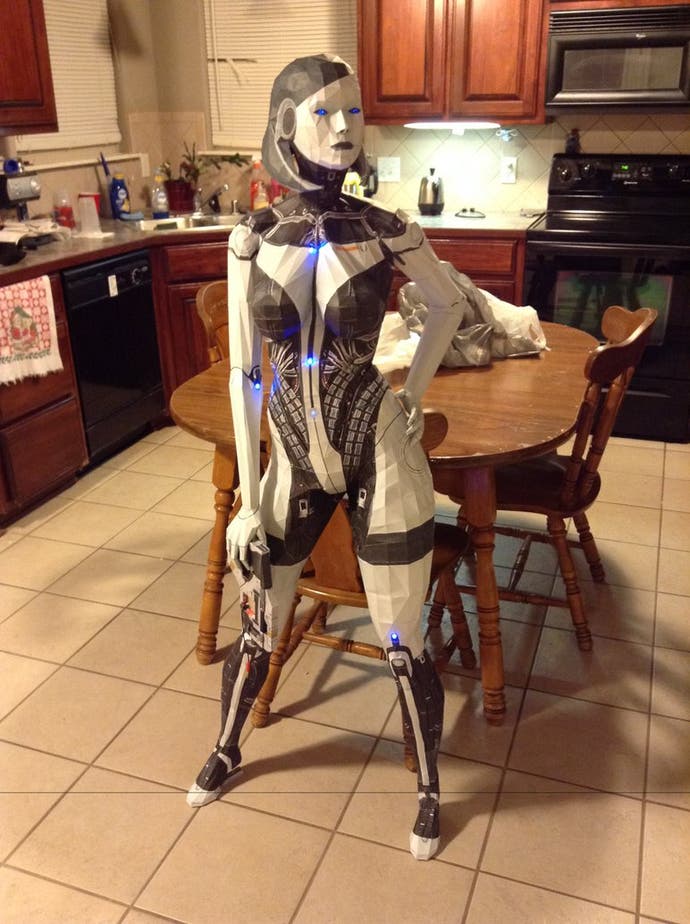 The intricate designs show off both characters in their Mass Effect 3 costumes. EDI is decorated with blue LEDs. Jack's model includes real hair.
Their creator is DeviantArt member Tankball, who has also created designs for a papercraft Saints Row dubstep gun.
But his models of the two Mass Effect characters are the highlight of his portfolio to date.
"I'm planning to build Garrus next," he wrote back in September, although no sign of the turian has yet appeared. "I'm going to start on him in a week or two. I need to time before I start a new build."
EDI cost around $150-$200 in paper, wood, and ink, Tankball estimates, but is mostly made from cardstock.
It's worth checking his Deviant Art profile for more photos of his builds.