Major Forza 4 update goes live
Multiplayer lobbies fixed, level caps increased, cars rebalanced.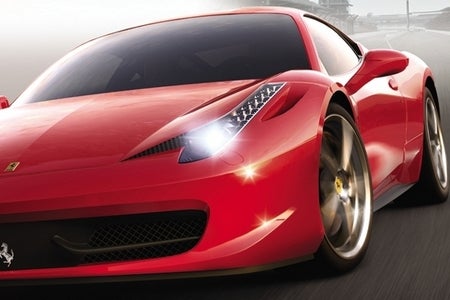 A significant new update goes live today for Xbox 360 racer Forza Motorsport 4, developer Turn 10 has announced.
As detailed by creative director Dan Greenawalt on the game's official site, the headline update is a fix for a complex issue that was causing multiplayer lobbies to crash.
"Essentially what was happening was a slow memory leak when using liveried cars and jumping between lobbies," he explained.
"The leak was only happening when players driving liveried cars would join or leave lobbies at precisely the right moment during the loading of a race. The leak occurred on all boxes even if the player didn't have a custom livery, but it was exceedingly small. As the leak got worse over the course of a player's session, it would cause the box to crash.
"This resulted in longer load times for everyone else in the lobby with that player as his crashed box timed-out. Unfortunately, the problem was made worse when players would go from one lobby to the next after becoming impatient with loading times, thus essentially 'spreading' the memory leak from one lobby to the next."
Fixing the problem apparently took weeks - it was hard to replicate it in the studio's testing lab, making it "more difficult to diagnose than it actually was to repair."
"We expect lobby crashes to dramatically reduce, resulting in the kind of online experience Forza Motorsport fans have come to expect from the game," Greenawalt added.
The update also bumps the level cap from 150 all the way to 999.
"Our level 150 cap was based on data we gathered from Forza Motorsport 3, and we believed it was high enough that our most hardcore players wouldn't hit it for nearly a year," wrote Greenawalt.
"As it turns out, our fans are playing a lot more Forza than they did in the past. Our most diligent players hit the 150 level cap in a quarter of the time we expected.
"Is this because of Rivals Mode, Public Lobbies, World Tour? We don't know. As a result, we've raised the cap significantly to give our most dedicated players something new and exciting to brag about on their player cards and within the Forza community."
The new patch also tweaks the performance index of 38 of the game's vehicles to encourage "more competition at the top of the leaderboards among different cars." See the official site for a full list of those affected.
Finally, the update fixes "an interaction between our save game volume and the Xbox file system" which was causing slow menu navigation.
"As a result, players will see noticeably quicker UI navigation when in their Forza Motorsport 4 garages or in other car select menus."