Forza 4 February American Le Mans Series Pack detailed
Exhaustive details on the 10 new cars.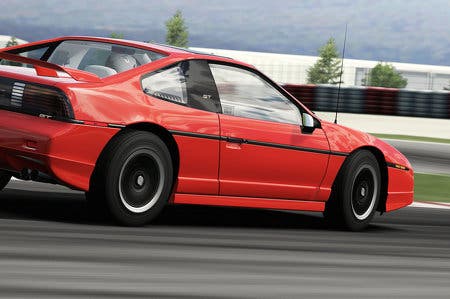 Forza 4 developer Turn 10 has detailed February's America Le Mans Series Pack, the latest slice of downloadable content for the Xbox 360 racer.
The ALMS Pack launches next week and costs 560 Microsoft Points (about £4.75). It contains 10 new vehicles.
Those who already own the 2400 Points (£20.40) Forza 4 Season Pass get the pack for free. The subscription offering affords players around a 30 per cent saving for the game's six planned DLC packs.
The pack contains:
2011 #2 Audi Sport North America R18 TDI
1991 Mazda #55 Team Mazdaspeed 787B
2011 Bentley Platinum Motorsports Continental GT
2010 Dodge Quinton "Rampage" Jackson Challenger SRT8
1986 #2 Audi Sport quattro S1
2011 Panoz #050 Panoz Racing Abruzzi
1995 Ford Mustang Cobra R
1992 Alfa Romeo 155 Q4
2011 Holden HSV GTS
2011 Volkswagen Polo GTI
Turn 10 will also launch a new serving of Community Monthly Rivals Mode events will launch to coincide with the pack's arrival.