Luigi's Mansion 3 details its two multiplayer expansions
Scare off the competition.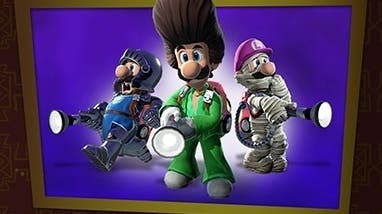 Nintendo has revealed its two big multiplayer expansions headed to Luigi's Mansion 3 next year. They'll add fresh mini-games, costumes and other surprises.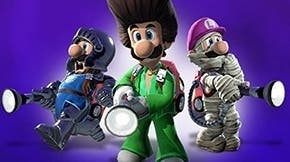 The two packs come with one price-tag - £8.99 - which covers them both.
Arriving "by 30th April", the catchily-named Luigi's Mansion 3 Multiplayer Pack Part 1 will add a trio of new ScreamPark mini-games, plus three new outfits for Luigi, new themed floors and ghosts in ScareScraper mode.
After that, and arriving "by 31st July", will be another three ScreamPark mini-games, plus another three ScareScraper outfits, themed floors and ghosts.
The first set of additions to Scarescraper, Luigi's Mansion 3's co-op floor clearing mode - will let you dress Luigi in a suit of armour, as a disco king, and as a mummy. One of the new Screampark mini-games, meanwhile, looks like it will see you collecting coins while in your vacuum-controlled dinghy.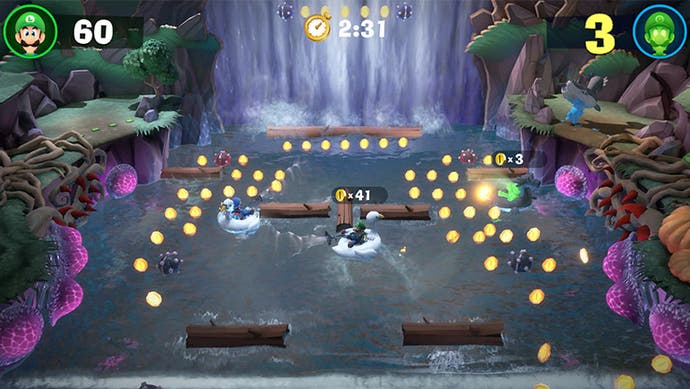 Purchase the DLC now and you'll unlock a Polterpup-themed flashlight - which you'll also be able to use in Story mode.
Eurogamer's lovely Tom Phillips dubbed Luigi's latest effort "a sometimes daring sequel, haunted by the past" in our Luigi's Mansion 3 review.