Nintendo's Gamescom plans include new Link's Awakening, Luigi's Mansion 3 gameplay
Plus, Pokémon, The Witcher 3, and more.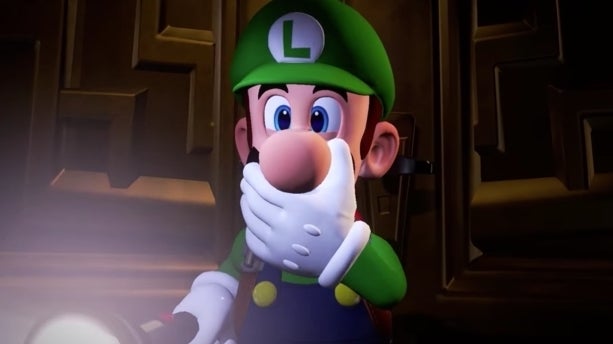 With Gamescom just around the temporal corner (it's happening 20th-24th August if you've misplaced your diaries), Nintendo has revealed its streaming and show floor plans for this year's event. And as you might imagine, it's largely focussing on its end of year Switch line-up.
Between 20th and 22nd August, Nintendo will be launching a series of online videos, each one showcasing extended gameplay from a specific game. Luigi's Mansion 3, The Legend of Zelda: Link's Awakening, and Astral Chain will all get a good airing, as will The Witcher 3, Mario & Sonic at the Olympic Games Tokyo 2020, and Dragon Quest 11 S: Echoes of an Elusive Age.
On the show floor itself, visitors to Nintendo's booth in Hall 9 will be able to go hands-on with the likes of The Legend of Zelda: Link's Awakening, Luigi's Mansion 3, Dragon Quest 11 S, plus Pokémon Sword and Shield. Additionally, Gamescom will be the first opportunity for players to take CD Projekt Red's ambitious The Witcher 3 port for a spin.
Gamescom will also see Nintendo hosting the special one-off Super Smash Bros. Ultimate Gamescom 2019 Invitational, which takes place on the afternoon of Thursday, 22nd August. The event - which will be streamed via Nintendo UK's YouTube channel - features players from last season's Smash Ball Team Cup, and winners of the competition will be flown to Japan for the Super Smash Bros. Ultimate World Challenge Cup on 14th October.
Those attending Gamescom will also have the opportunity to check out the first country qualifiers for Nintendo's upcoming Super Smash Bros. Ultimate European Team Cup and Splatoon 2 European Championship. These will be streamed on the afternoon of Friday, 25th August and Saturday, 26th August respectively - but in German only.