Looks like Ubisoft has delayed its Prince of Persia remake
UPDATE: Ubisoft UK confirms.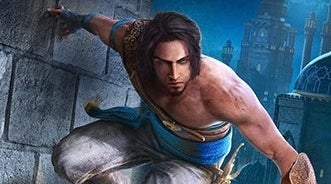 UPDATE 5PM UK: Ubisoft UK has now confirmed its Prince of Persia delay also applies here too.
Due to the COVID-19 situation, Prince of Persia Sands of Time Remake has been postponed to 18th March 2021.
More details from the Dev Team here: pic.twitter.com/vWLavVxNyZ

— Ubisoft_UK (@Ubisoft_UK) December 8, 2020
---
ORIGINAL STORY 2PM UK: Ubisoft has apparently delayed its upcoming Prince of Persia: The Sands of Time remake until 18th March 2021, according to the publisher's Czech Republic Facebook page.
The remake was previously due to arrive in January.
Word of the delay appeared yesterday on Ubisoft Czech's Facebook, though it has taken a little while for people to notice. We expect this delay will apply globally, but we are checking with Ubisoft here in the UK to be sure.
"2020 was a year like no other," Ubisoft's statement reads (translated by ResetEra). "Today we would like to inform you that we need more time to complete the game.
"With that, the release date of Prince of Persia: The Sands of Time Remake has been moved to March 18, 2021. We believe this is the right decision to ensure we deliver a game you like. Thank you for your patience and continued support of the Prince of Persia, and we hope you remain safe and healthy during this holiday season."
After various leaks, Ubisoft officially announced the Prince's big return back in September, in what it called its first "fully-fledged" remake.
PC, PlayStation 4 and Xbox One versions are in the works, which you'll then also be able to play on PS5 and Xbox Series S/X via backwards compatibility.
The game has been updated to run on the Assassin's Creed series' Anvil engine, with new assets, a new camera and fresh controls. New mo-cap and voice recording has also taken place, with original Prince actor Yuri Lowenthal back in the role and Guidestones actress Supinder Wraich cast as Farah.