Looks like The Walking Dead hits PS4 in June
UPDATE: And Xbox One.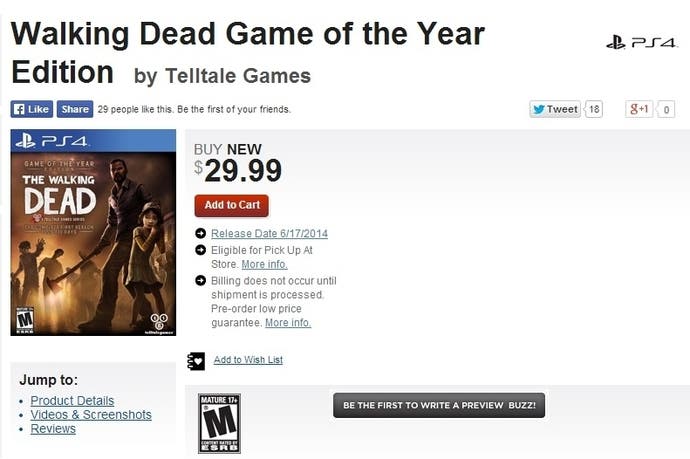 UPDATE 23/04/2014: GameStop now has a listing for The Walking Dead Game of the Year Edition for Xbox One, suggesting Telltale's episodic series will release for Microsoft's console as well as PlayStation 4.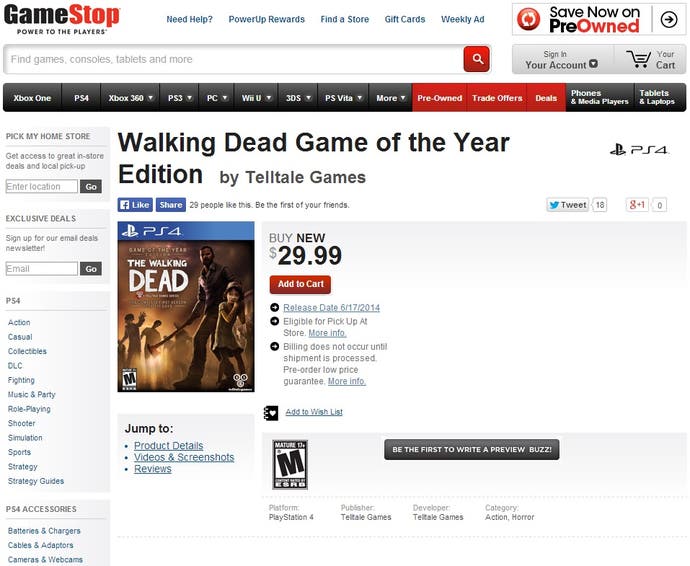 ORIGINAL STORY 22/04/2014: Video game shop GameStop has listed The Walking Dead Game of the Year Edition for PlayStation 4 with a June release date.
It's down for launch on 17th June on the US version of the site. That's a Tuesday, the day of the week when the PlayStation Store updates in North America. Hopefully it indicates the game will release on the European Store on Wednesday 18th June.
Curiously, there's no listing for the Xbox One version.
The Game of the Year Edition packs in all five episodes of The Walking Dead Season One as well as bonus episode 400 Days. It's already out for PC, PlayStation 3 and Xbox 360. An announcement from developer Telltale is expected soon.