Crackdown 3, Shadow of the Tomb Raider coming to Xbox Game Pass in February
Plus Batman: Return to Arkham and more.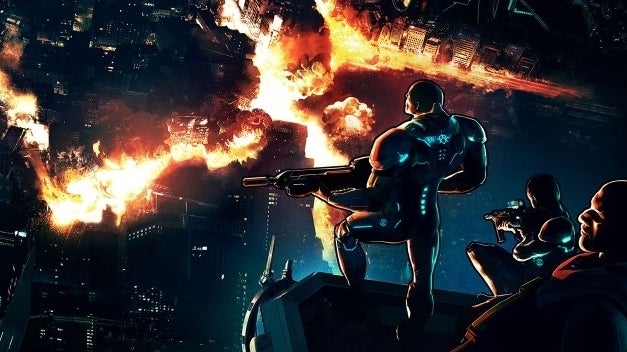 Microsoft has unveiled the titles set to be made available to Xbox Game Pass subscribers in February, including Crackdown 3, Shadow of the Tomb Raider, and more.
Crackdown 3 is obviously the brand-spanking-newest of the bunch, and joins (as is the case for all Microsoft first-party titles) Xbox Game Pass the same day it launches for purchases, on February 15th. For those keeping track, Crackdown 3 is also Xbox Play Anywhere offering and is Xbox One X Enhanced.
Before the arrival of Crackdown, however, February 7th sees a triple-whammy of games arriving as part of the Game Pass service. Shadow of the Tomb Raider - the third and final instalment in Lara Croft's rebooted trilogy - is joined by the first season of Telltale's The Walking Dead series, and tricks-and-flips-based arcade rider Pumped BMX Pro. That's followed by delightful colour-spreading action adventure de Blob on Valentine's Day, February 14th.
However, that's not quite it for Xbox Game Pass this month. The Xbox One X enhanced Batman: Return to Arkham joins the service on February 21st, offering access to developer Rocksteady's superb bat-duo, Arkham Asylum and Arkham City.
For those intrigued by Xbox Game Pass but currently not subscribed, there's a 14-day free trial period, and a single month's subscription will cost £1 instead of the usual £7.99 right now.