London riots PSP student mugger faces "long prison sentence"
Is "very, very ashamed of himself".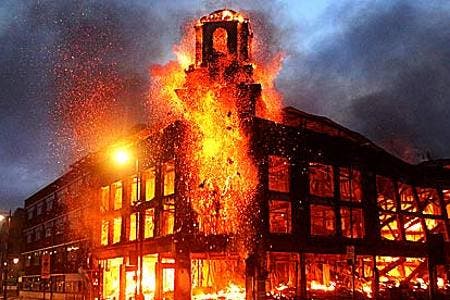 The Malaysian student who was brutally assaulted before having his PSP stolen during last summer's London riots will see justice done.
17-year-old Londoner Beau Isagba, who broke Ashraf Rossli's jaw and stole his bicycle, will go to jail.
Isagba's brutal assault on Rossli, 20, left him bleeding and dazed.
After the attack, a gang posing as Good Samaritans rifled through Rossli's bag, stealing his PlayStation Portable.
The mugging was captured on video and uploaded to YouTube, where it quickly went viral, shocking the nation.
Soon after the attack game publishers stepped in to help Rossli. Sony offered to replace his PSP, and Tekken publisher Namco Bandai sent him games.
Isagba told Wood Green Crown Court he was "very, very ashamed of himself", but that didn't prevent a conviction for grievous bodily harm and robbery, the Daily Mail (via VG247) reports.
Judge Witold Pawlack said: "He is facing a long prison sentence and there is no reason that I can see why he should remain on bail now."
Rossli now has two metal plates in his jaw. Isagba will be sentenced on 9th March. Two other men charged with robbing Rossli will stand trial at a later date.