Life is Strange 2 getting a fancy boxed edition later this year
And a slightly less fancy one too.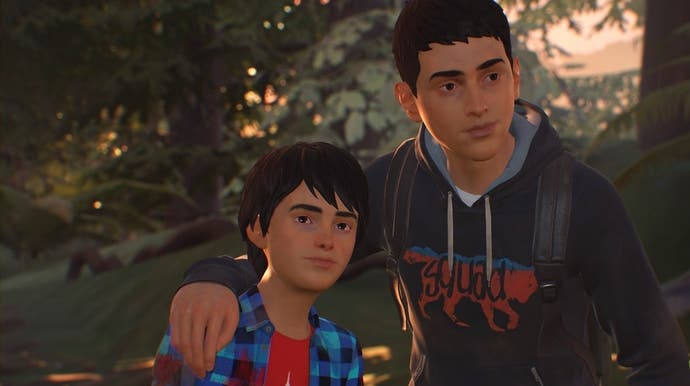 It's been a long old wait, but developer Dontnod's episodic road trip sequel, Life is Strange 2, will reach its conclusion this December with the release of its fifth instalment - and publisher Square Enix has now revealed that two boxed editions will launch on the same day.
Life is Strange 2 focusses its attention on protagonists Sean and Daniel Diaz, two brothers forced to go on the run following a tragic accident. And those eager to follow the sibling's adventures in their complete form will have two boxed options come December.
First up is the standard physical edition, priced at £34.99, which includes the full five-episode season, alongside its wonderful prelude The Awesome Adventures of Captain Spirit, which initially launched as a free scene-setting episode last June. It also features Arcadia Bay Patches, enabling players to customise Sean's in-game backpack.
Those looking for something a bit fancier, however, might prefer the Life is Strange 2 Collector's Edition, which costs £64.99 and is only available to purchase through Square Enix's online store. This too includes the complete season, the bonus episode, and patches, but also brings a number of additional Life is Strange 2 desirables.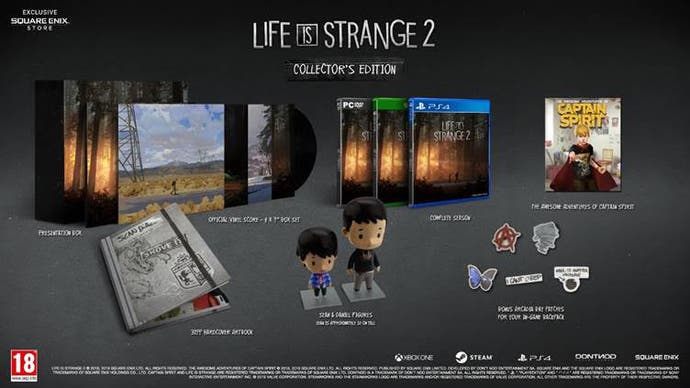 There's a four-disc vinyl box set featuring the game's Jonathan-Morali-composed score, a 32-page hardcover art book, Sean and Daniel figurines (measuring 4" and 3" respectively), plus a presentation box to jam the whole lot in. This latter edition, which you can see in the image above, is described as being "strictly limited to a single production run".
Both boxed editions will launch for Xbox One, PlayStation 4, and PC on 3rd December in Europe, coinciding with the arrival of Life is Strange 2's season finale. They're scheduled to release early next year in the US, on 4th February.