Lethal VR is the next game from the creators of Burnout
Three Fields Entertainment built for HTC Vive, but also coming to PS VR.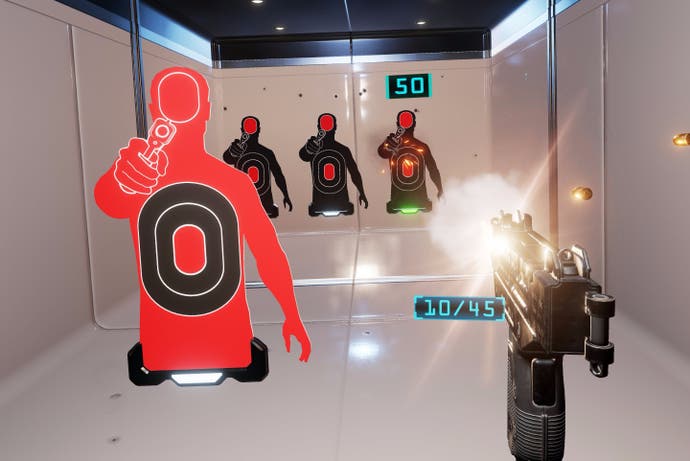 Three Fields Entertainment has announced its next game: Lethal VR.
Three Fields is the studio created by Alex Ward and Fiona Sperry, both of whom worked at Burnout developer Criterion.
Its first game was the arcade smash 'em up Dangerous Golf. Its second is Lethal VR, which is set for release on Steam and PS VR and published by Team17.
Letal VR is described as a fast action arcade shooter inspired by classic arcade gun games from the past.
You assume the role of an FBI recruit who is being assessed. Point Break, Robocop and The Man with the Golden Gun are all cited as reference points.
It's built for the HTC Vive, and it'll be out on that platform on 8th November, but a PS VR version will be available before the end of 2016.