LBP, inFamous, cheap in Sony's new PS3 game sale
The Walking Dead's Season Pass for just £7.99.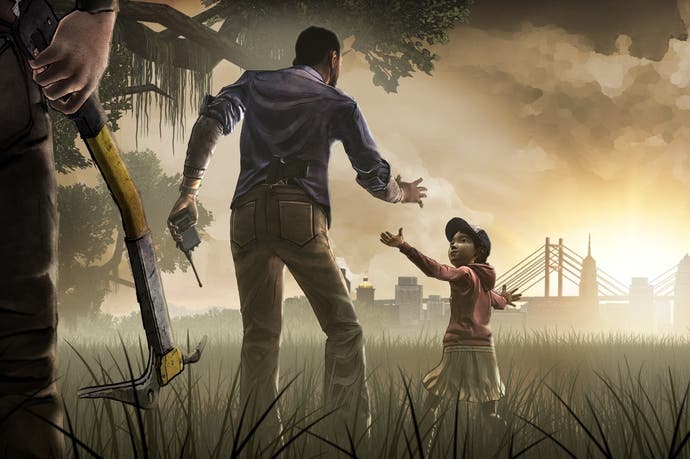 Sony has announced a number of tempting discounts on PS3 games as part of its PlayStation Memories sale.
You can get the original LittleBigPlanet for £5.99 or the entire inFamous Collection for £13.99, containing the first two games and vampire-themed expansion Festival of Blood.
The whole first season of The Walking Dead currently costs just £7.99, meanwhile.
Also notable are remastered last-gen classics Resident Evil 4 HD (£7.99) and Michel Ancel masterpiece Beyond Good and Evil HD (£3.99).
The full line-up of sale content lies below, courtesy of the EU PlayStation blog. As usual, PlayStation Plus members get an extra 10 per cent off of sale prices.
Alice: Madness Returns - was €29.99/£19.99, now €19.99/£15.99
Ape Escape - was €12.99/£10.99, now €6.49/£5.19
Beyond Good and Evil HD - was €9.99/£7.99, now €4.99/£3.99
Demon's Souls - was €19.99/£15.99, now €9.99/£7.99
F1 2012 - was €39.99/£29.99, now €19.99/£15.99
F1 Race Stars - was €24.99/£19.99, now €19.99/£15.99
inFamous Collection - was €34.99/£28.49- Now €17.99/£13.99
Killzone - was €14.99/£11.99, now €7.49/£5.99
LittleBigPlanet - was €14.99/£10.99, now €7.49/£5.99
Medieval Moves - was €14.99/£10.99, now €7.49/£5.99
MotorStorm Apocalypse - was €14.99/£10.99, now €7.49/£5.99
Ratchet & Clank - was €14.99/£11.99, now €7.49/£5.99
Resident Evil 4 HD - was €19.99/£15.99, now €9.99/£7.99
Starhawk - was €19.99/£15.99, now €9.99/£7.99
Tales From Space: About a Blob - was €6.99/£5.49, now €2.99/£2.39
The Walking Dead-Season Pass - was €19.99/£15.99, now €9.99/£7.99
WipEout HD - was €7.99/£6.49, now €3.99/£3.19
Ico and Shadow of the Colossus Classics HD - was €24.99/£19.99 - €12.49/£9.89 (No additional PS Plus discount)