Konami reveals more Metal Gear Solid HD Collection Vita details
UPDATE: western release confirmed for the summer.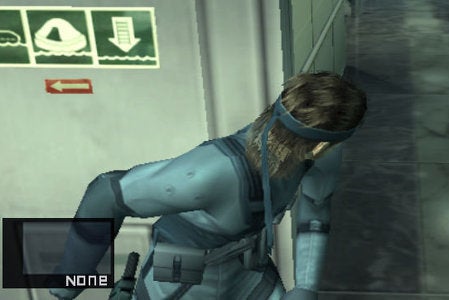 UPDATE: Konami has confirmed that Metal Gear Solid HD Collection on Vita will launch in the West in the summer.
The PlayStation Vita version includes HD remasters of Metal Gear Solid 2 and Metal Gear Solid 3, complete with trophies and controls designed with the handheld's touch panels in mind. No mention was made of Metal Gear Solid: Peace Walker.
There's also a "rebalanced user interface", and support for Hideo Kojima's Transfarring system - more on that below.
ORIGINAL STORY: Konami has revealed more details on the Vita version of Metal Gear Solid HD Collection.
The Vita and PlayStation 3 versions of MGS2 and 3 HD share save data through "Transfarring", series creator Hideo Kojima's cloud saving concept.
You don't need to swap your save files between the two systems directly, Andriasang reports.
Instead, the game supports Title User Storage (TUS), which sounds a lot like Cloud Storage. Turns out, it is a lot like cloud storage. You share the game save data via the Cloud, which you can directly access on both the PS3 and Vita without direct Wi-Fi Transfarring.
Meanwhile, Konami announced how the Vita version of MGS HD uses the system's touch panel. You can zoom in with your binoculars, swap weapons and zoom in on particular areas of the screen during "event scenes".
The announcements came alongside a Japanese release date of 28th June. New screenshots are below.