Konami reveals full Contra Anniversary Collection line-up
Ahead of PS4, Xbox One, Switch and PC launch this "summer".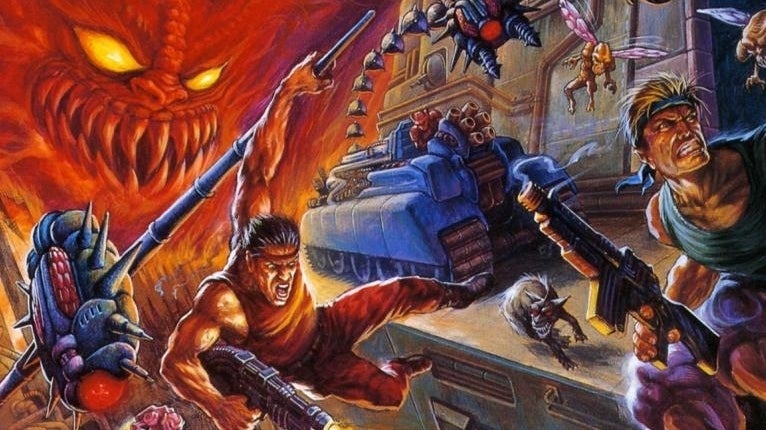 With Konami's Arcade Classics and Castlevania Anniversary Collections now out in the wild, the publisher has shifted focus to its third (and, as so far revealed, final) 50th birthday offering, the Contra Anniversary Collection. And we now know the full games line-up ahead of release this "summer".
As with Konami's Castlevania collection, there's a decent (if not exhaustive) selection of retro classics to be found within the Contra anniversary bundle. On the arcade front (thanks IGN), Contra and Super Contra make the cut, while two separate home console versions of the arcade original are accounted for: Contra on the NES, with its stage modifications, and the Famicom version, which brought improved visuals compared to the western release.
Elsewhere, the package includes another NES offering in the form of Super C, and the Game Boy gets some representation in Operation C. Hopping over to Sega momentarily, Contra: Hard Corps on the Genesis puts in an appearance, as does its sanitised/robotised Mega Drive variant, Probotector. Then, it's back to Nintendo for the final straight, with SNES' Contra III: The Alien Wars, and its EU equivalent, Super Probotector: Alien Rebels.
As previously promised, Konami will also be increasing parity between its western and Japanese releases for the Contra Anniversary Collection. To that end, the Japanese versions of Contra, Super Contra, Super C, Operation C, Contra: Hard Corps, and Contra III: The Alien Wars will be added to the western release as a free post-launch update.
There's no launch date for the Contra Anniversary Collection at present, beyond a vague nod toward "summer", but it's expected to cost around £15.99/$19.99 USD when it arrives on PlayStation 4, Xbox One, Switch, and PC.