King's Quest reboot release date confirmed
£7.99 per episode, or £31.99 for the season.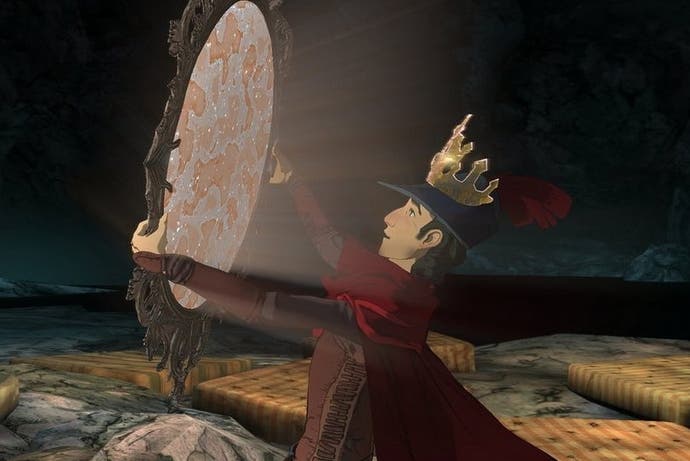 The King's Quest reboot's first episode, A Knight to Remember, will be coming to PC, PS4 and PS3 on 28th July, publisher Activision has announced.
The Xbox One and Xbox 360 versions will follow on 29th July.
Each episode will cost £7.99, though you'll also have the choice of saving a few quid by purchasing all five chapters in the Complete Collection for £31.99.
This season pass is already available for pre-order on PSN and PC and the option to reserve it will arrive on Xbox Live on 7th July.
This reboot of the classic series will be told in flashback as old King Graham (Christopher Lloyd) regales his granddaughter Gwendolyn with tales of his previous adventures.
I previewed The Odd Gentlemen's take on Sierra's classic series back at GDC. Game director Matt Korba said of this reboot, "We don't want to make entertainment that's 'for kids'. We want entertainment that everyone can enjoy equally."
Take a gander at how this modern King's Quest is coming along in its release date trailer below.