Killzone: Shadow Fall revealed
UPDATE: Confirmed as a PS4 launch title.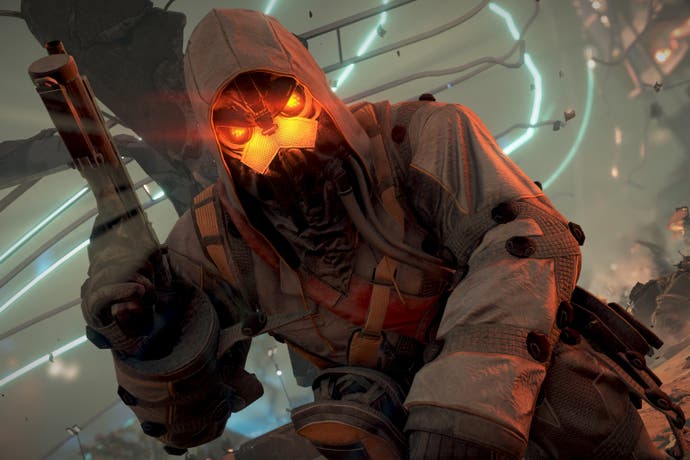 Update: Killzone: Shadow Fall has been confirmed as a PS4 launch title.
Guerrilla Games senior producer Steven Ter Heide noted this on the PlayStation Blog where he said, "It has been an amazing journey for us so far, being offered the opportunity to be a launch title for the new PlayStation, and the subsequent mild panic to figure out how to best handle all of that."
Original story: Guerrilla Games has revealed Killzone: Shadow Fall, the forth console game in its bombastic FPS series.
A brief gameplay demo opened in 2381 on Vekta City, a bright clean sprawling metropolis that looks like something out of Binary Domain. Does that mean this is going to be a warmer game with more character? F*** no. After two minutes there's an explosion and everything goes all grey and smoky while you squint through familiar iron sights at glowing red eyes while hunkering down behind cover.
So it didn't look like much of a stretch, then, but it does have throat-stabbing, Dishonored style aerial knife takedowns, and a slow-mo ability. These, I reckon, are all good things.
We've added the debut trailer and screenshots below.