Keith Vaz pushes Parliament to debate gaming's "harmful effects"
"It is about protecting our children."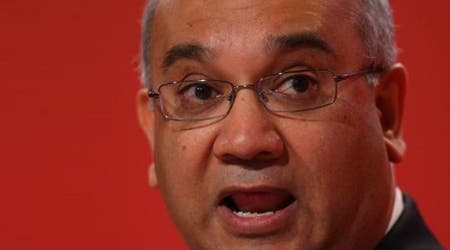 British MP Keith Vaz has requested MPs hold a Parliamentary debate into the "harmful effects" of video games.
Vaz asked the Leader of the House of Commons to make room in the next week for the discussion, saying it was necessary at a time when video games are being bought as Christmas presents.
"At a time when parents are thinking of purchasing video games for Christmas, does the right hon. Gentleman not think that it is important to hold a debate on this matter?", Vaz said, as recorded in the Parliamentary record.
"This is not about censorship - it is about protecting our children," he added.
The MP for Leicester East has repeatedly raised concerns in Parliament about the effects of gaming and has previously clashed with the BBFC over games such as Manhunt, Bully and Modern Warfare 3.
Vaz supported this latest request with research published last week by the University of Indiana. It purportedly showed that regularly playing games "resulted in physical changes in the brain".
The study was in-part funded by anti-gaming pressure group The Center for Successful Parenting, DailyTech notes.
The Leader of the House of Commons George Young responded: "I am grateful to the right hon. Gentleman, and I know that this is an issue that he has pursued with vigour for some time. I cannot promise a debate next week."
"Home Office questions, I think, will be held on 12 December, but in the meantime I will draw his concern to the attention of the Home Secretary," Young concluded.
Vaz hit headlines last month after comparing the London Underground section of Modern Warfare 3 to the 7th July London terrorist atrocities.