Kairosoft is bringing a bunch of its sims, including Game Dev Story, to Switch
Three coming next week.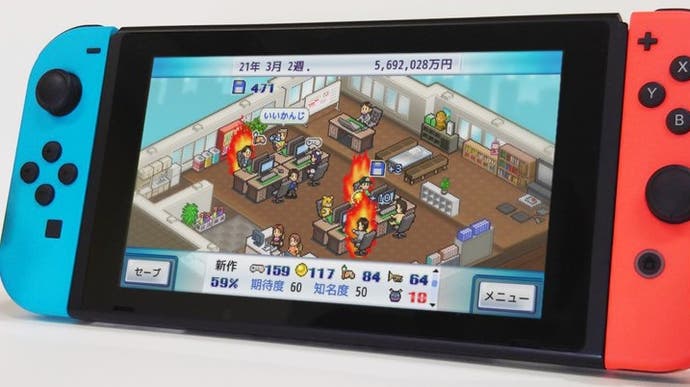 Japanese micro-sim specialist Kairosoft has announced that it's bringing a number of titles to Switch next week, including its wonderful break-out hit Game Dev Story.
Game Dev Story, which puts players in charge of their own video game studio, released on iOS back in 2010. Its casual, endearingly presented (yet incredibly compelling) take on the classic management sim formula went down a storm, and Kairosoft followed it up with numerous other mobile games - all featuring a similar template but a variety of themes, from shopping malls to race cars to cruise ships to anime studios.
Of course, by the time that Game Dev Story struck it big over here, Kairosoft was already a well-established studio in Japan, and had built-up a massive catalogue of PC and mobile games since its inception in the mid-90s. However, while many of its older titles would eventually make it to mobile in the west - both on iOS and Android - the company never quite got around to releasing its games on other platforms via western storefronts.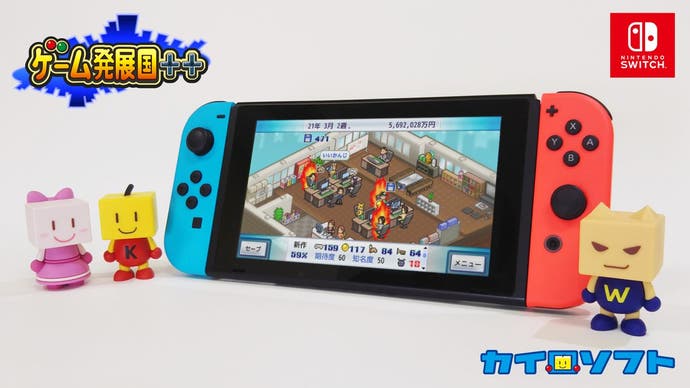 As such, it's pretty neat to see Kairosoft make the transition to Switch; there's nothing quite like the studio's wonderfully more-ish pick-up-and-play micro-sims on the platform (although recent arrivals like Prison Architect and Cities: Skylines offer heavier alternatives), and it'll be great to finally see them given space to breathe on a bigger screen.
In total, three Kairosoft titles are heading to Switch's eShop next week: the aforementioned Game Dev Story, spa resort sim Hot Springs Story, and RPG adventurer sim Dungeon Village - the first is a stone-cold gem, although I personally found the others somewhat less compelling.
All three titles are set to launch on Thursday, October 11th, and will cost £8.99 apiece. That's a couple of quid more than their mobile counterparts, which might cause a few furrowed brows, but still a bit of a steal when I consider how many hours I got out of Game Dev Story.