Just Dance 3 sells 7 million, franchise 25 million
Genre obviously not working for Ubisoft.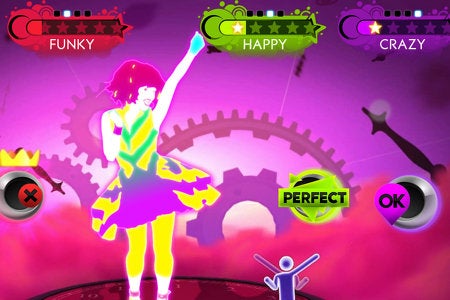 Vaguely psychedelic dancing series Just Dance has amassed 25 million sales since the first game arrived on Wii in 2009, Ubisoft boasted.
Just Dance 3, the most recent game, has been bought 7 million times since its late 2011 arrival (October on Wii, 360; December on PS3).
Popularity vindicated, Just Dance was flown to Japan and Korea, where the game has sold more than 500,000 copies.
Popularity vindicated, Ubisoft decided to make more dancing games: ABBA: You Can Dance, The Black Eyed Peas Experience, Michael Jackson: The Experience and The Smurfs Dance Party.
You'll therefore be shocked to discover that Ubisoft's dance games accounted for 64 per cent of entire the genre pie within EMEA territories last year.