Just Dance 3 PS3 track list revealed
Move-compatible version launches today.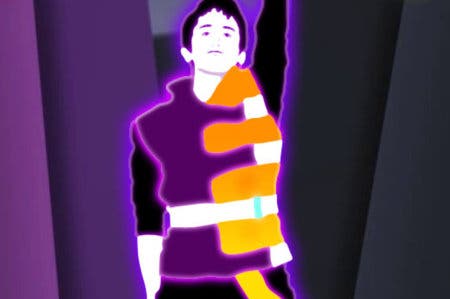 Ubisoft boogie behemoth Just Dance 3 arrives on PlayStation 3 today with an updated roster of 53 tunes, the company has announced.
Wii and Kinect-compatible Xbox 360 versions launched in October. PS3 gamers, however, get Move compatibility and slightly more songs (see the Wii and Xbox 360 Just Dance 3 track list).
Ubisoft's PS3 playlist features a wide range of musical genres and styles, from African Ladies and a-ha to The Chemical Brothers and Wilson Pickett.
Fictional popstar Robin Sparkles from US TV sitcom How I Met Your Mother is also, once again, present.
The full listing of 53 tracks lurks below.
Two more tracks are available on the PS3 special edition - Katy Perry hits "E.T." and "Teenage Dream".
2 Unlimited - "No Limit"
African Ladies - "Pata Pata"
a-ha - "Take On Me"
Anja - "Baby Don't Stop Now"
Anja - "Dance All Nite"
Bananarama - "Venus"
Bollywood Rainbow - "Kurio ko uddah le jana"
Brahms by Just Dance Classical Orchestra - "Hungarian Dance No. 5"
Cee Lo Green - "Forget You"
Countdown Mix Masters - "Beautiful Liar"
Daft Punk - "Da Funk"
Danny Elfman - "This is Halloween"
Donna Summer - "I Feel Love"
Dr. Creole - "Baby Zouk"
Duck Sauce - "Barbra Streisand"
Girls Aloud - "Jump (For My Love)"
Groove Century - "Boogie Wonderland"
Groove Century - "Soul Searchin"
Gwen Stefani - "What You Waiting For?"
Inspector Marceau - "The Master Blaster"
Janelle Monae - "Tightrope (Solo Version)"
Jessie J featuring B.o.B - "Price Tag"
Katy Perry featuring Snoop Dogg - "California Gurls"
Kiss - "I Was Made For Lovin' You"
Konshens - "Jamaican Dance"
Latino Sunset - "Mamasita"
Laura Bell Bundy - "Giddy On Up (Giddy On Out)"
Lena Meyer-Landrut - "Satellite"
Lenny Kravitz - "Are You Gonna Go My Way"
LMFAO featuring Lauren Bennett and GoonRock - "Party Rock Anthem"
Madness - "Night Boat To Cairo"
MIKA - "Lollipop"
Nelly Furtado featuring Timbaland - "Promiscuous"
Olé Orquesta - "Jambo Mambo"
Pointer Sisters - "I'm So Excited"
Queen - "Crazy Little Thing Called Love"
Reggaeton Storm - "Boom"
Rita Mitsouko - "Marcia Baila"
Robbie Williams and Nicole Kidman - "Somethin' Stupid"
Robin Sparkles - "Let's Go To The Mall"
Scissor Sisters - "I Don't Feel Like Dancin'"
Sentai Express - "Spectronizer"
Sweat Invaders - "Gonna Make You Sweat (Everybody Dance Now)"
Taio Cruz - "Dynamite"
The Black Eyed Peas - "Pump It"
The Buggles - "Video Killed The Radio Star"
The Chemical Brothers - "Hey Boy Hey Girl"
The Girly Team - "Baby One More Time"
The Girly team - "Twist and Shake It"
The London Theatre Orchestra & Cast - "Think"
The Sugarhill Gang - "Apache (Jump On It)"
Tommy Sparks - "She's Got Me Dancing"
Wilson Pickett - "Land of 1000 Dances"