The best selling UK video games of 2011
All together, and platform by platform.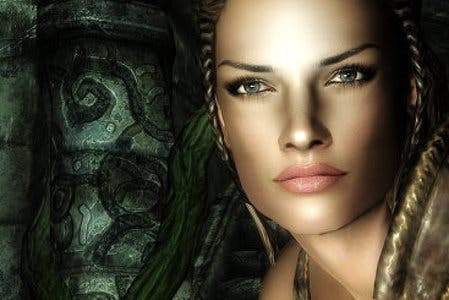 Modern Warfare 3 was the best selling video game in the UK last year, UKIE and GfK Chart-Track have revealed.
Call of Duty games have now topped the annual pile three years on the trot.
FIFA 12 finished as the second best selling UK video game of 2011, followed by publisher sibling Battlefield 3.
Surprisingly, it was Zumba Fitness that finished fourth, ahead of universally acclaimed RPG Skyrim in fifth.
Ubisoft games Just Dance 3 and Assassin's Creed: Revelations were sixth and seventh.
L.A. Noire was the eighth best selling game of the year, followed by Saints Row: The Third and Batman: Arkham City.
Digital sales are not counted, although they will be soon - UKIE plans to launch digital charts this year.
The Xbox 360 apparently the most amount of software - both in unit volume and money earned - in its history during 2011.
2011 All Formats Chart
Call of Duty: Modern Warfare 3
FIFA 12
Battlefield 3
Zumba Fitness
The Elder Scrolls V: Skyrim
Just Dance 3
Assassin's Creed: Revelations
L.A. Noire
Saints Row: The Third
Batman: Arkham City
2011 Nintendo Wii Chart
Zumba Fitness
Just Dance 3
Just Dance 2
Mario Kart Wii
Wii Sports Resort
2011 Sony PlayStation 3 Chart
Call Of Duty: Modern Warfare 3
FIFA 12
Battlefield 3
Uncharted 3: Drake's Deception
Assassins Creed: Revelations
2011 XBox 360 Chart
Call Of Duty: Modern Warfare 3
FIFA 12
The Elder Scrolls V: Skyrim
Battlefield 3
Gears of War 3
2011 Nintendo DS Chart
Professor Layton And The Spectre's Call
Pokemon White Version
Pokemon Black Version
Art Academy
Moshi Monsters: Moshling Zoo
2011 Sony PSP Chart
FIFA 12
FIFA 11
Motorstorm: Arctic Edge
Gran Turismo
Assassin's Creed: Bloodlines
2011 Nintendo 3DS Chart
Super Mario 3D Land
Mario Kart 7
The Legend of Zelda: The Ocarina of Time 3D
Nintendogs + Cats: Golden Retriever
Rayman 3D
2011 PC Games
Football Manager 2012
Football Manager 2011
The Elder Scrolls V: Skyrim
The Sims 3
Battlefield 3