UK 2011 Modern Warfare 3 sales lower than 2010 Black Ops sales
Adele heads list of last year's most popular entertainment.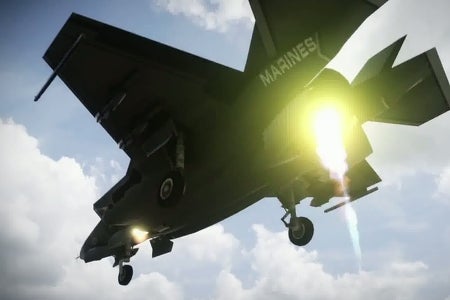 Call of Duty game Modern Warfare 3 sold fewer copies than Black Ops in the UK in a comparable time frame.
In 2011, Modern Warfare 3 shifted 2,814,609 copies, the Entertainment Retailers Association (ERA) has revealed (using data provided by weekly counter GfK Chart-Track).
In 2010, Black Ops shifted 3,266,298 copies.
Black Ops was the biggest entertainment property of 2010, beating DVD/Blu-ray sales of James Cameron's Avatar film.
But Modern Warfare 3 has had to settle for second place, behind English singing sensation Adele. Her album 21 shifted an eye popping 3,924,985 copies in 2011. Mind you, 21 was released in January and Modern Warfare 3 in November - giving Adele's work considerably more time on sale.
FIFA 11 outperformed FIFA 12 in a comparable time frame, too. FIFA 12 sold 2,193,302 copies in 2011, and finished fourth. FIFA 11 sold 2,390,231 copies in 2010, and finished third.
Battlefield 3, 11th, was the next best selling game of 2011, with 1,186,895 sales.
Zumba Fitness, 16th, sold 1,077,508 copies.
Skyrim, 18th, shifted 1,024,228 units.
Just Dance 3, 30th, managed 820,333 sales.
Assassin's Creed: Revelations, 32nd, moved 732,566 units.
And those were all the games in the top 40.
Note that this top 40 (below) includes digital download sales of albums. Digital downloads of games aren't counted.
"21" Adele - Album - 3,924,985
Call of Duty: Modern Warfare 3 - Game - 2,814,609
Harry Potter & The Deathly Hallows, Part 1 - Video - 2,532,551
FIFA 12 - Game - 2,193,302
Harry Potter & The Deathly Hallows, Part 2 - Video - 2,147,606
The Inbetweeners Movie - Video - 2,074,652
The King's Speech - Video - 1,882,175
"Christmas" Michael Buble - Album - 1,349,195
"Doo-Wops & Hooligans" Bruno Mars - Album - 1,264,763
"19" Adele - Album - 1,264,273
Battlefield 3 - Game - 1,186,895
"Now That's What I Call Music 80" Various Artists - Album - 1,185,431
Despicable Me - Video - 1,157,197
Pirates of the Caribbean: On Stranger Tides - Video - 1,111,715
Paul - Video - 1,108,851
Zumba Fitness - Game - 1,077,508
Tangled - Video - 1,043,857
The Elder Scrolls V: Skyrim - Game - 1,024,228
Peter Kay - Live - The Tour That Didn't Tour - Video - 1,004,099
Bridesmaids - Video - 979,475
"Mylo Xyloto" Coldplay - Album - 943,498
Transformers - Dark of the Moon - Video - 935,693
"Loud" Rihanna - Album - 910,455
The Hangover 2 - Video - 904,351
"Now That's What I Call Music 79" Various Artists - Album - 896,831
Lee Evans - Roadrunner - Live at the O2 - Video - 875,573
"Born This Way" - Lady Gaga - 854,524
"Who You Are" - Jessie J - 837,475
"+" Ed Sheeran - Album - 821,180
Just Dance 3 - Game - 820,333
Inception - Video - 735,458
Assassin's Creed: Revelations - Game - 732,566
The Hangover - Video - 730,273
Gnomeo & Juliet - Video - 725,816
Due Date - Video - 712,330
Mrs Brown's Boys - Series One - Video - 705,085
"Now That's What I Call Music 78" Various Artists - Album - 686,511
"Talk That Talk" Rihanna - Album - 683,834
Taken - Video - 670,913
Rise of the Planet of the Apes - Video - 670,192