Wii U's karaoke app has made the jump to Switch
Japan-only at the moment but don't let that stop you.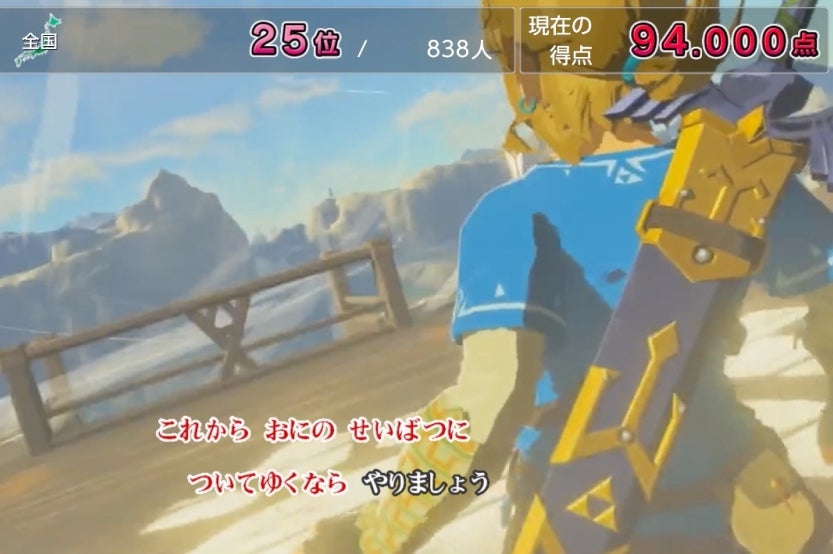 Stellar karaoke app Karaoke Joysound is out now on the Switch eShop. Sadly it's only officially available in Japan at present, but that doesn't mean you need to miss out.
Karaoke Joysound previously appeared on Wii and Wii U in Japan, and the latter version eventually made its way to Europe. The app's excellent feature list and vast song roster (courtesy of Japanese karaoke company Xing) made it a permanent fixture of many a post-pub party on Wii U - as Martin Robinson, Eurogamer's self-proclaimed karaoke king, can attest.
The Switch version of Karaoke Joysound supports the Wii U wireless microphone (and reportedly any other USB mic) to register your spirited caterwauling, and is accompanied by a new Joysound mobile app. This is specifically designed for use with the Switch game, and is used to adjust settings, and browse and queue tracks from Joysound's catalogue of over 140,000 songs while a singer focusses on the main screen.
As was the case with Joysound on Wii U, you don't buy individual songs or song packs; instead, you purchase access to the full catalogue for a fixed period of time. The shortest available karaoke session is 3 hours for ¥324 (about £2.15), followed by 24 hours for ¥540. A month will cost ¥1512, and there's a whopping 90 days option at ¥3024 (£20) for true obsessives.
The Switch app appears to offer both a freestyle singing mode, enabling you to bellow away with impunity, alongside a more traditionally game-like scored mode. The latter looks similar to Sony's SingStar, tasking you with matching your pitch to the onscreen guide. Greater accuracy means more points, and a higher position on the leaderboard.
Joysound Switch also features numerous visualisation options to spice up the screen during songs - including, slightly incongruously, footage from Nintendo games like Mario Kart 8, Arms, Breath of the Wild, Xenoblade Chronicles 2, and Super Mario Odyssey.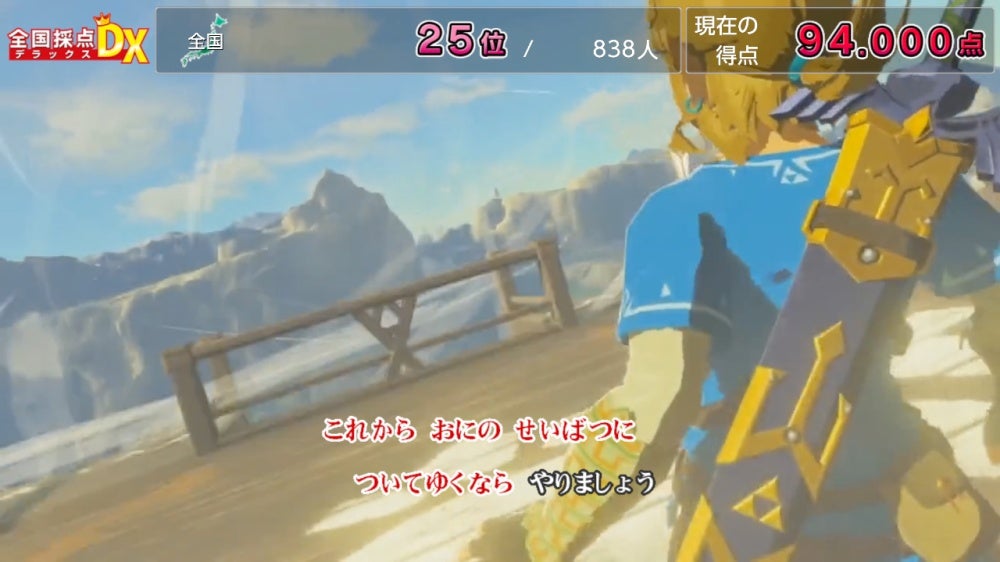 Joysound Switch looks to be just as strong a karaoke package as its Wii U predecessor (check out this video from Gaijin Hunter for a quick rundown), so the current lack of word on a western release is certainly frustrating. There's reason to be hopeful, however; the series has, after all, made it to European shores before, and the Joysound app is already available on iOS and Android in the UK, albeit in Japanese only right now.
Of course, if you don't want to waste precious karaoke time waiting for a potential European release, Switch's region-freeness does make for another option: it's entirely possible to create a Japanese eShop account, download the app (which is free), and start playing now.
The only wrinkle is that you'll need region-specific eShop funds in your account to buy timed tickets if you don't have a Japanese credit card. Luckily, these can be bought online in the form of eShop cards. It's a minor faff but a small price to pay for portable karaoke every hour of the day, in the office, on the toilet, and even on the train! Your neighbours will be thrilled.