Joe Danger Touch announced for iPhone, iPad
Not a port.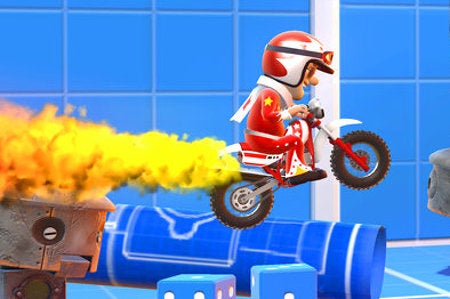 Cartoon racer Joe Danger will race onto iOS devices later this year, developer Hello Games has announced.
Joe Danger Touch is a brand new game designed specifically for touchscreen controls. It includes 50 new levels and fresh playable characters.
Players can now swipe the touchscreen to wheelie, tap the screen to jump and flick obstacles from your pat.
Waggling your finger will allow you to fight sharks.
The first Joe Danger title arrived for download on PlayStation 3 in 2010. An enhanced Xbox Live Arcade port followed last year. A sequel, Joe Danger: The Movie, is also in development.
The first screenshots of Joe Danger Touch lie below: