Jelly Deals: Resident Evil 7 Gold Edition down to £30 before launch
Gold rush.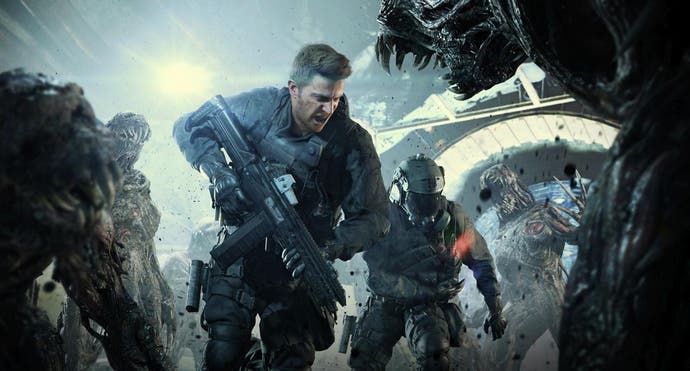 A note from the editor: Jelly Deals is a deals site launched by our parent company, Gamer Network, with a mission to find the best bargains out there. Look out for the Jelly Deals roundup of reduced-price games and kit every Saturday on Eurogamer.
---
The Gold Edition of Resident Evil 7 isn't due out until Tuesday, 12th December, but you can already snap up a copy with a discount by pre-ordering about a month early. Head over to Tesco Direct today and you'll be able to pre-order a copy of the Gold Edition on Xbox One or PS4 for £30.
For that price, you'll be getting the base game, naturally, along with every bit of DLC packed onto the disc. That includes the two already-available Banned Footage packs as well as the upcoming 'End of Zoe' episode and the free 'Not A Hero' content which lets you play as Chris Redfield.
Both the 'Not A Hero' and 'End of Zoe' packs are set to release the very same day as the Gold Edition and are included in the game's Season Pass. That Season Pass, by the way, will currently cost you £24.99, so it's safe to say that if you don't already own a copy of Resident Evil 7, you're much better off grabbing a pre-order and waiting for the Gold Edition to launch.
If you don't fancy going through Tesco Direct, you can head over to Base and save 15p on your purchases, too.
Resident Evil 7 originally launched in January this year. If you fancy it, you can read our review of the game or check out the many videos we made about it this year.
For what it's worth, Resident Evil 7 remains one of my favourite games of the year and one of the very few games to give me genuine chills...