Jedi Fallen Order Lightsaber Parts and Colours, including Double-Bladed Lightsaber location, materials, emitters, sleeves and switch locations explained
How to fully customise your lightsaber.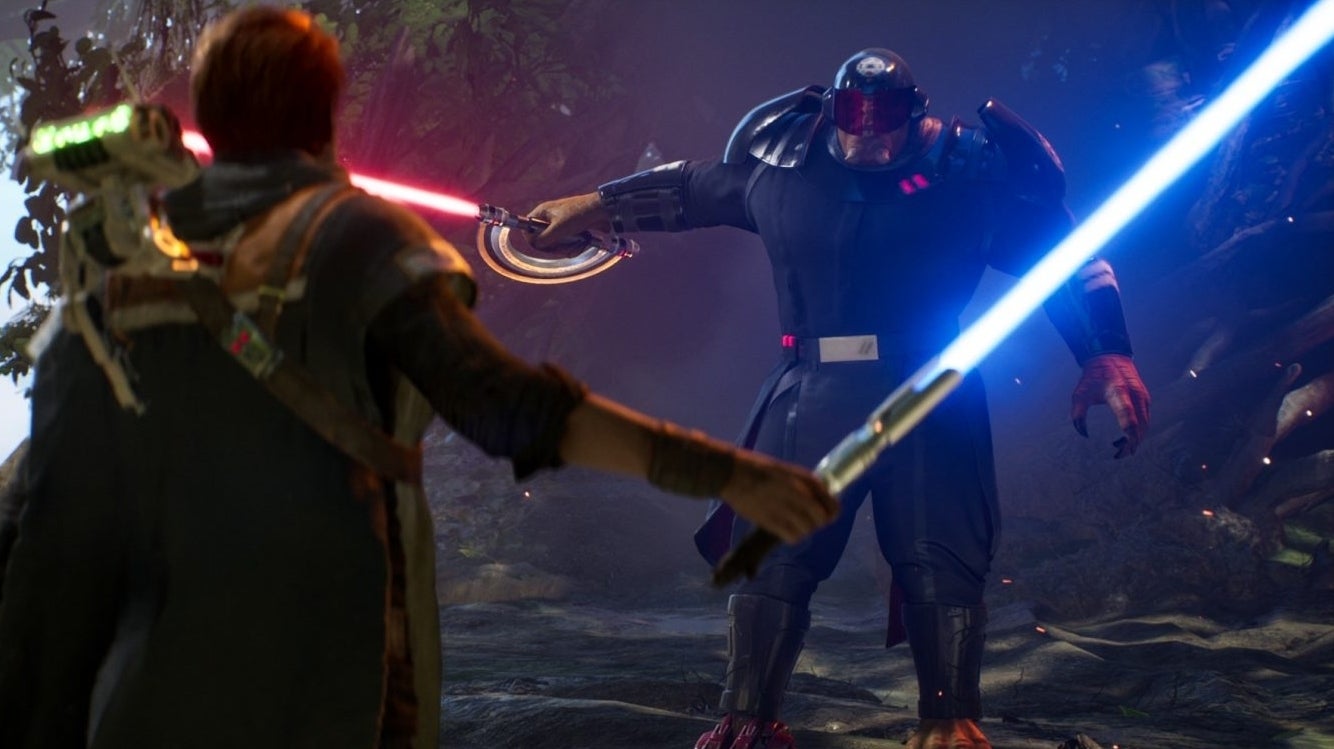 There are loads of lightsaber parts scattered all across Jedi: Fallen Order.
The emitters, switches, sleeves and even the lightsaber material can be swapped and changed at any lightsaber crafting table you find.
These parts are mostly found in chests hidden on the numerous planets you explore. However, some can be found upon interacting with a new crafting table, while others are unlocked during specific points in the story.
On this page: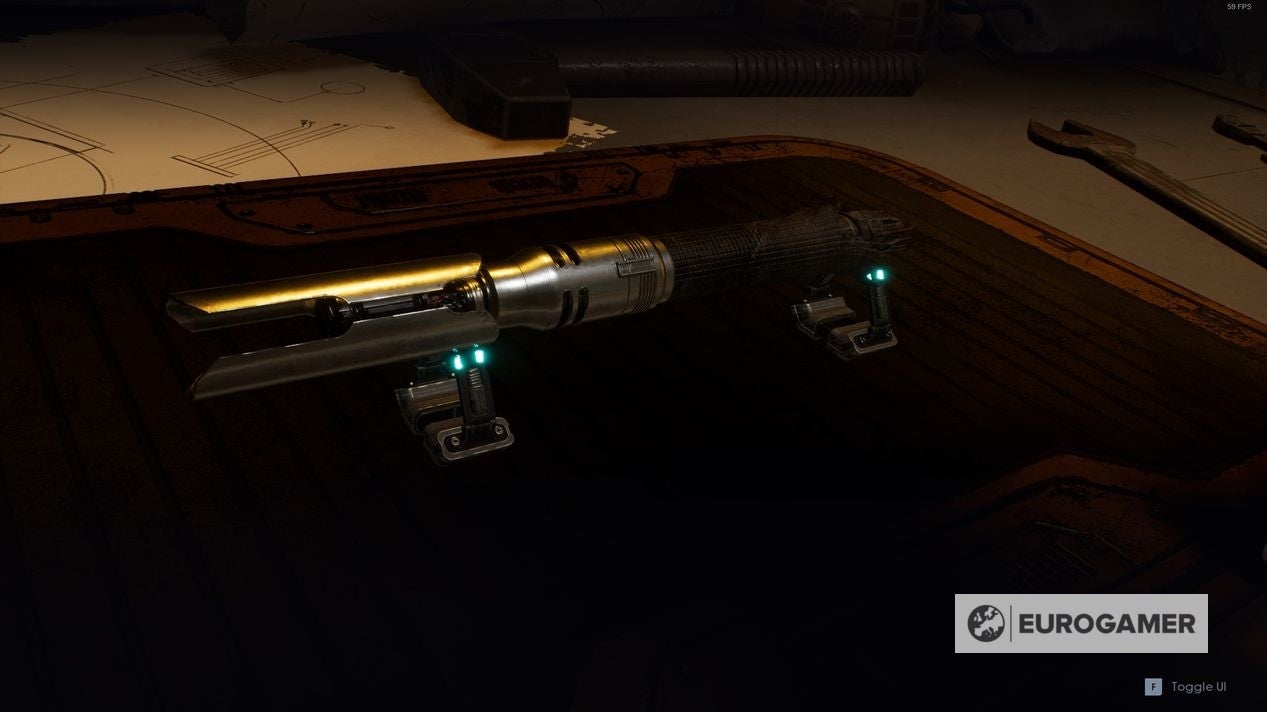 Several parts require specific abilities to be unlocked before they are obtainable.
So, to save you having to travel back and forth from planet to planet every time you get a new power, it's recommended that you complete the story first and make final return trip when you are able to grab them all hassle-free. As such, expect location spoilers throughout the page.
The parts will be listed in order of which order they appear in their category, so that you can look up which piece you are missing and go out to grab that specifically.
After more assistance with Jedi Fallen Order? Our pages on Legendary Beasts and Encrypted Logs can help.
Jedi: Fallen Order Double-Bladed Lightsaber location explained
Roughly half way through the game, you'll have to climb your way to the top of the Origin Tree on Kashyyyk. It takes a while, but eventually you will reach the top and enter the Chieftain's Canopy. As you enter the zone, you'll see a wooden crafting table to your right.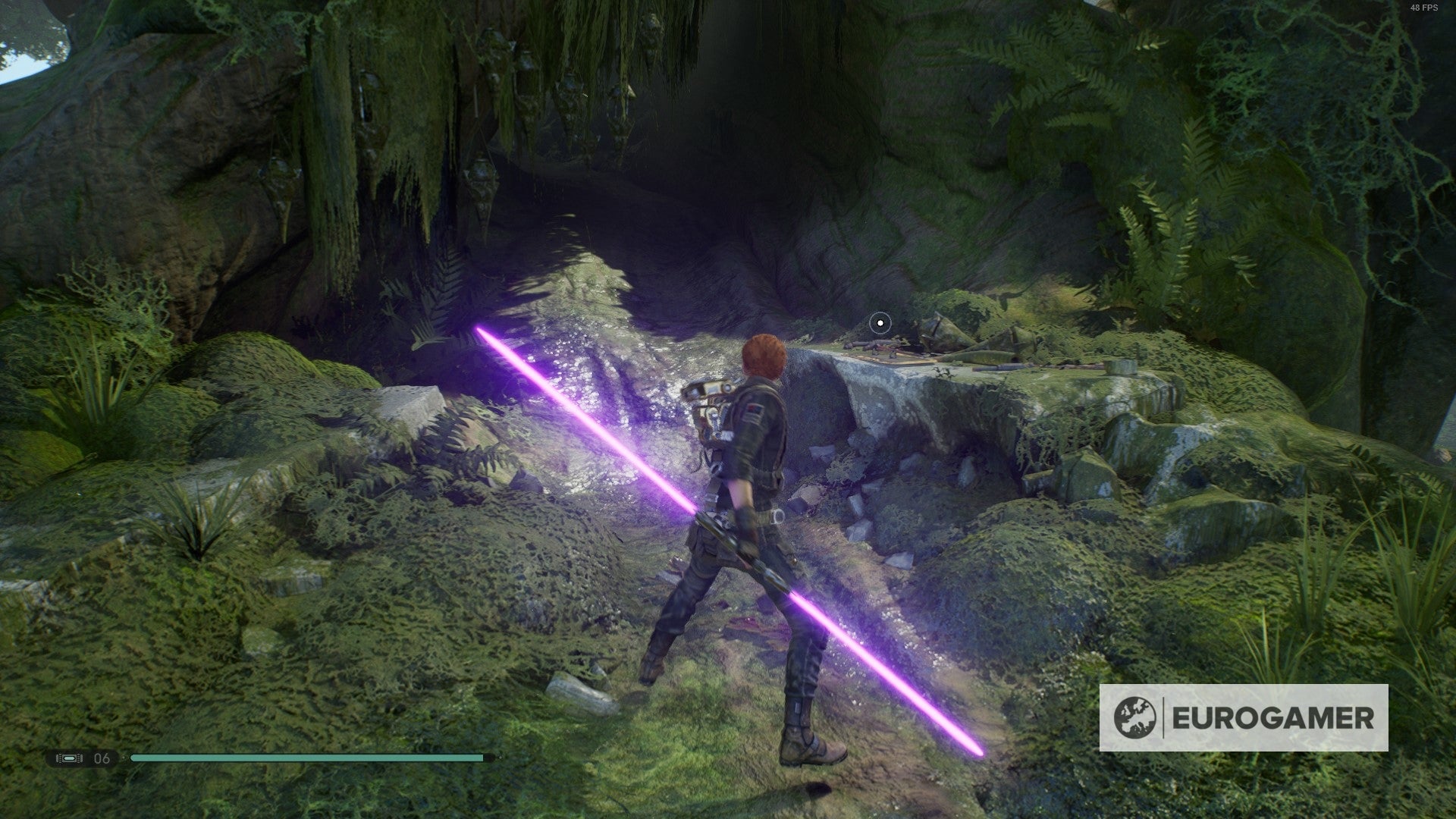 Interact with this table to have Cal repair his busted weapon and gain the ability to use the double sided lightsaber.
Great for clearing out groups of enemies, the double sided lightsaber comes with its own set of attacks and skills you can gain through meditation.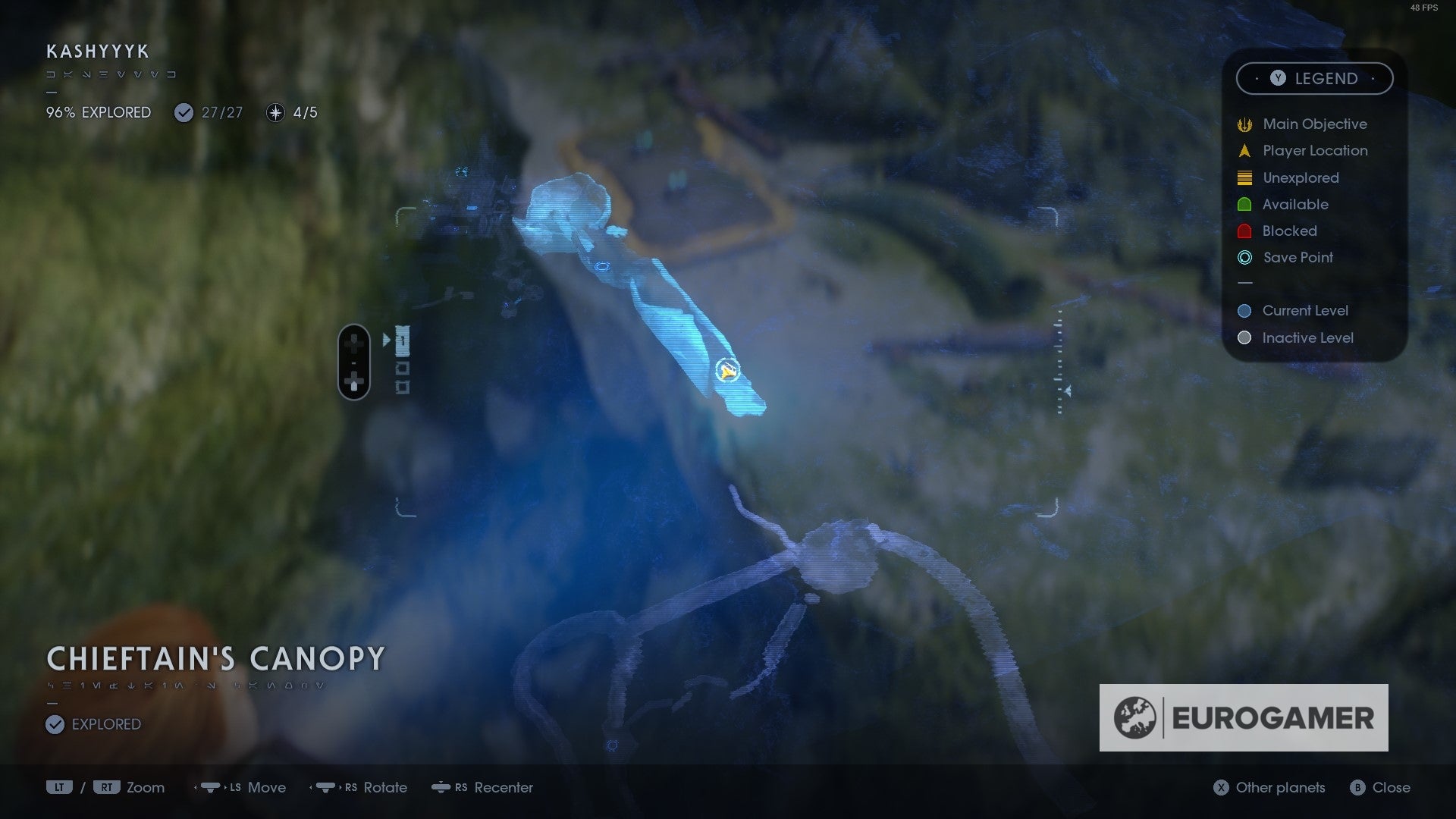 You can activate it manually by pressing right on the d-pad, or through certain unlockable skills that let you flow through single and double sided styles at through attacks during combat.
Jedi: Fallen Order Dual-Wielded Lightsaber location explained
Right at the end of the game, at the tail-end of your time on Ilum, you gain the ability to split your double sided lightsaber into two singular swords that you can swing around during combat.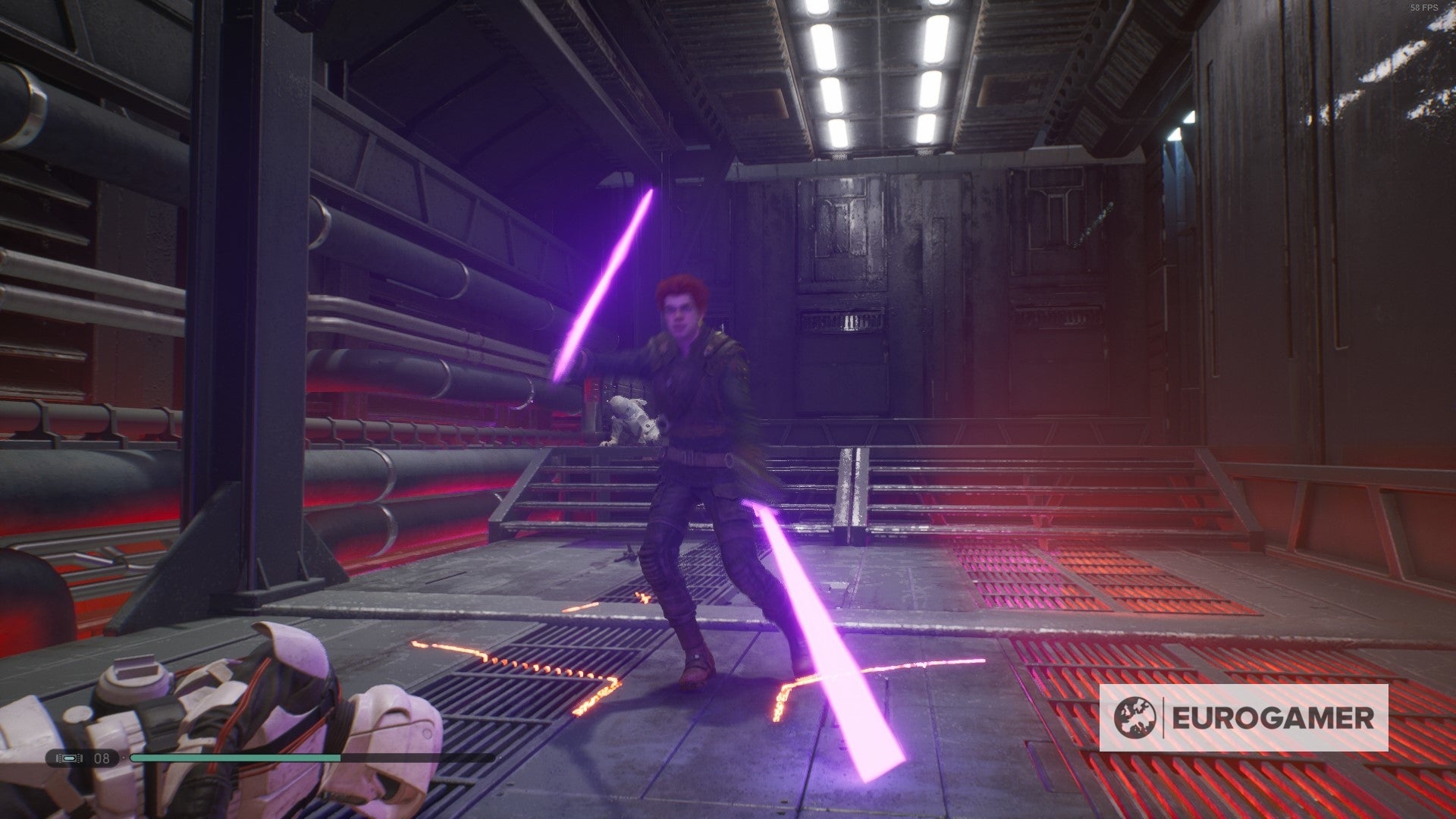 Once you reach the cave with your new Kyber crystal inside, look to the right and you'll see a table made of ice. Interacting with this table lets you change the colour of your lightsaber and grants you this new style.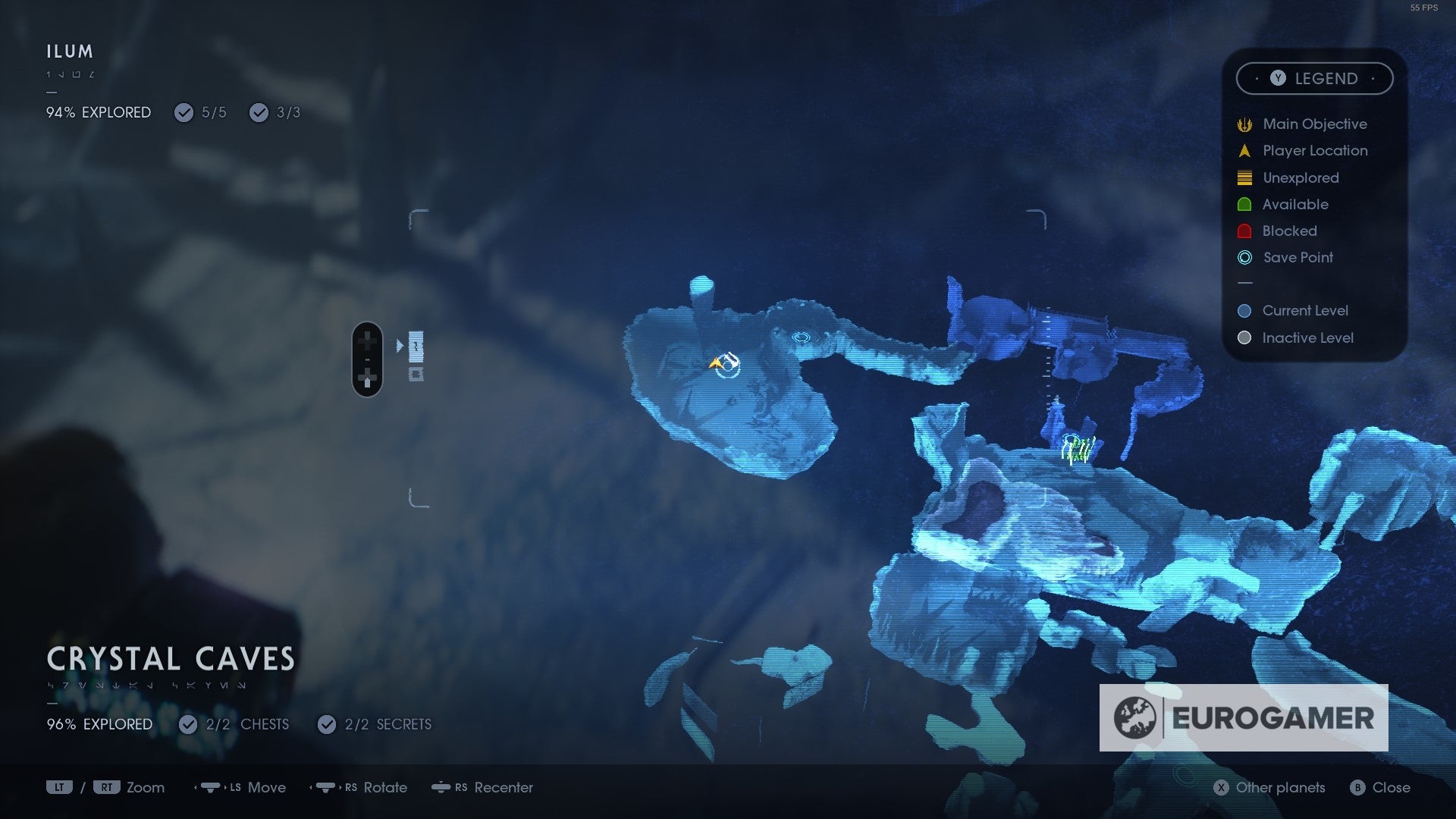 Rather than gaining a whole new set of moves like with the dual wielded lightsaber, you instead gain two super-powerful attacks that can be triggered by pressing Left Bumper / L1 and X / Square.
These are great for taking down tougher opponents such as purge troopers, and deals massive amounts of damage to both health and block bars.